Aon Benfield launches state-of-the-art Canadian flood model | Insurance Business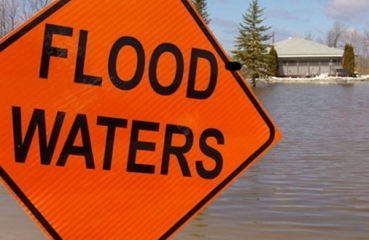 Aon Benfield's catastrophe model development team Impact Forecasting has launched a fully probabilistic flood model to help insurers and reinsurers with underwriting and administering related exposures.
The tool, which took two years to develop, will provide "a complete view of Canadian flood risk from providing underwriting data that drills down to individual locations while helping insurers to understand the impact of accumulations on their portfolios, to structuring reinsurance cover and fulfilling regulatory and rating agency requirements," the risk management provider said.
It will include:
Geographical coverage encompassing 98% of Canada's population
Hazard content from locally-sourced spatial and hydrological data collectors
Assessment of prospective damage based on seven other Canadian flood models and information from local client claims
Incorporation of scientific developments such as advanced hydrological data processing
Synchronization with ELEMENTS, Impact Forecasting's loss calculation system, so data can be leveraged for underwriting purposes
"The model is unique in its spatial scope, geographical resolution and state-of-the-art hydrological innovation resulting in enhanced loss accuracy estimates. It allows essential understanding and transparency through access to underlying data and to the developers in Impact Forecasting for ongoing support," Vaclav Rara, flood model developer at Impact Forecasting, said in a statement.
In addition, David Sloan, President and CEO of Aon Benfield Canada, emphasized that this model was a priority for the global organization given the extensive damages caused by the Southern Albertan floods in 2013.
"I am thrilled that we are able to provide a high-quality tool that will hopefully transform how Canadian insurers underwrite and manage their flood risks both from a location level and aggregate accumulation perspective," Sloan said.