Brokers: the sky isn't falling | Insurance Business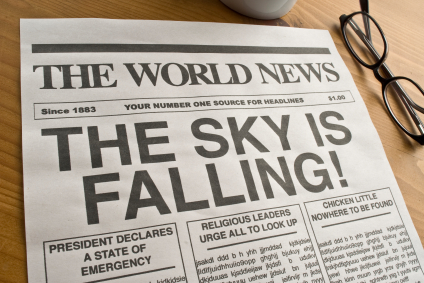 Despite the doom and gloom of Google entering the insurance market and auto coverage all but disappearing as a product, insurance is a profession worth pursuing, says one industry player.
"I would want all four of my kids in the business," Jeff Purdy, the senior vice president of International Operations at Applied Systems, told a gathering of insurance industry professionals and brokers at the Insurance-Canada Technology Conference in Toronto, Ont. this week. "Margins are expanding, and brokers are critical in that equation. Frankly, it's a great business to be in."
Purdy was a panelist during a morning session 'Brokers Winning Customers,' which included Wendy Watson, president of ORBiT, Paul Taylor, vice president of sales with Brovada Technologies and Pat Durepos, president of Keal Technology, focusing on the keys to develop strategies for successful client engagement.
Like the other panelists, Purdy was addressing the uncertainty surrounding the insurance industry today, given the recent entry of Google in the U.S. market as an online referral insurer – and the emergence of self-driving vehicles into the auto market.
Purdy urged brokers to take advantage of the technology that is available to retain and potentially grow their book of clients. "If you can focus on a strategy," he told the room, "you can grow a great business."
Durepos echoed Purdy's optimism.
"I am a strong believer in 'what doesn't kill you, makes you stronger,'" he said. "We will emerge stronger."
Google's entry into the California market – and expected to expand in the coming months into several more states – allows shoppers to compare auto quotes from the 14 carriers that are participating in the site, including MetLife, Mercury Insurance and Safeco. The policies can then be purchased online or through an agent. (continued.)