Canadians wrongly believe the government will cover this... | Insurance Business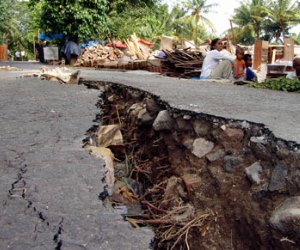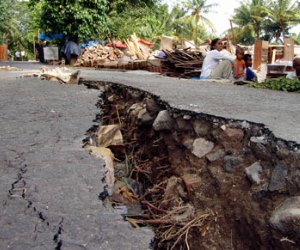 A new survey from Square One Insurance details brokers need be aware that a majority of Canadians wrongly assume they are covered by the government for earthquake damages.
In fact, 56 per cent of Canadians wrongly assume the government will provide financial assistance to homeowners and renters for earthquake damage, while 30 per cent are unaware earthquake protection can be added to home insurance policies.
Disaster financial assistance programs only cover uninsurable events such as overland flooding and groundwater seepage that occur within specified territories or provinces.
Home insurance providers should speak with their customers, or potential customers, to explain what is and isn't covered in these instances. For example, pointing out earthquake insurance depends on the limit and deductible selected, as well as the homeowner's location.
Estimates from across the country for earthquake insurance on a $300,000 house and its contents are:
| | |
| --- | --- |
| City | Annual Premium |
| Toronto, ON | $15 |
| Winnipeg, MB | $25 |
| Montreal, QC | $178 |
| Edmonton, AB | $284 |
| Halifax, NS | $313 |
| Vancouver, BC | $332 |
| Richmond, BC | $515 |
Although some customers may be turned-off because of price, brokers should explain it is simply not worth the risk to go without earthquake insurance.
Shockingly, 46 per cent have little confidence that home insurance companies would even be able to pay covered claims resulting from a major earthquake.
In reality the prevalence of earthquakes across the globe leaves insurance companies well experienced in covering damages. Providers factor earthquakes into their prices, building reserves to pay for resulting claims.
Other points for brokers to mention to assure clients they can meet commitments include:
Insurance companies buy catastrophe protection from reinsurance companies. This helps spread the risk (and cost) of disasters globally.
Insurance companies are heavily regulated by both provincial and federal governments. Among other things, these governmental bodies supervise the solvency of companies.
Insurance companies must be members of the Property and Casualty Insurance Compensation Corporation (PACICC). If an insurance company fails, PACICC will automatically respond to all valid claims for participating members. PACICC is similar to the Canadian Deposit Insurance Corporation, which protects savings in case a bank fails.