Carrier to launch cover addressing 'real customer need' | Insurance Business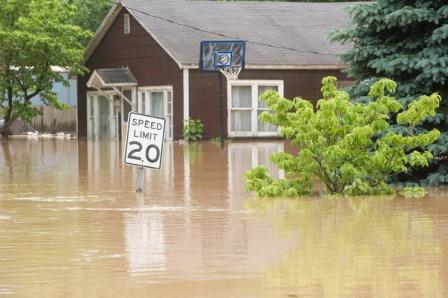 RSA is the latest carrier attempting to play "catch-up" on comprehensive flood policies, as it set to launch "Waterproof Coverage," an endorsement that protects against damages caused by storm activity, eaves, freshwater runoff and other sources of flooding.
The insurer developed the endorsement in response to an increasingly vocal demand from brokers.
"The product is really an outcome of the feedback we received from our brokers, as well as the real customer need to provide flood insurance," said Donna Ince, SVP, personal insurance, RSA Insurance Company of Canada.
The company is currently training brokers on the coverage through written materials, webinars and town hall sessions. They can begin selling the endorsement on November 17 in the provinces of Alberta, British Columbia, Manitoba, Newfoundland, New Brunswick, Nova Scotia, Ontario and Prince Edward Island.
While RSA admits that it was not first to the market with a flood endorsement, the insurer believes that its coverage is exceptional to existing products.
"What we wanted to do was make sure we had greater clarity around sewer back-up and limited sewer back-up in terms of what's covered and what's not covered," Ince said. "Not only is fresh water flooding included in the waterproof endorsement, but the sewer back-up is more comprehensive as well."
Ince says that a clearly delineated distinction is critical, as prior to this year, stakeholders on the consumer and the carrier side were often left frustrated and confused by which damages were caused by sewer back-up water and which were caused by other sources of water.
"The way that water gets into homes, it can become combined – sometimes water coming up through the sewer, or the brown water, will be mixed with clean water that's coming in from somewhere else, and you really can't tell the difference," she said. "It's hard to distinguish between water from sewer back-up on its own and water from a flood."
While sewer back-up coverage by itself is still available, homeowners who wish to be protected against multiple sources of flooding now have the option through Waterproof Coverage.
While some brokers long for the day when flood policies are inherent in general homeowners' policies, and others wish it was mandatory for insurers to provide it to any interested client, Ince says that's just not a feasible option in Canada.
"We're well aware that water losses make up a big portion of our losses," she said. "But in full transparency, we can't offer flood coverage to all insureds. We can offer it to a fairly large majority, but it's not possible for everyone."
For Canadian insurers, it just makes sense for clients to pay premiums based on their risk profile and how much coverage they wish to obtain.
"When you have to offer it to everyone, you run that risk of cross-subsidization," Ince said.