Damage numbers from Canada's spring thaw flooding continue to climb | Insurance Business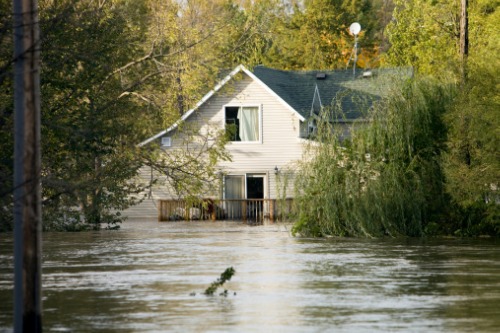 Three provinces have fallen at the mercy of a severe spring flood, and the latest reports show that the resultant damage is only getting bigger.
In Quebec, thousands of households have been affected by the flooding, caused by melting snow and rain raising the water levels of nearby tributaries. According to Urgence Québec, the flood has forced nearly 1,700 residents to evacuate.
The provincial government department also announced that there were five major floods affecting residents in 51 different municipalities. A total of 2,549 houses were flooded and another 1,565 were isolated by flooding.
The downtown area of Sainte-Marie in Quebec alone has seen almost 1,000 homes affected by the flooding. Parked cars were submerged in some portions of the city, and residents had to be rescued via boats, CBC News reported.
Despite the damage, Sainte-Marie mayor Gaétan Vachon has offered assurances that the nearby river appears to be slowly receding.
Meanwhile, the city of Scott has evacuated 200 residences, as streets were closed due to flooding.
Montreal residents have not yet been issued an order to evacuate, but officials have cautioned that locals cannot be complacent as more rain comes.
Spring flooding is also a major issue in New Brunswick and Ontario.
In NB, 55 roads and bridges were affected by flooding, with 36 of them closed or partially closed off.
Ottawa's namesake river is also rising, and the city has already put out a call for volunteers who can help mitigate flooding damage in at-risk areas of the city.
Environment Canada has projected that temperatures will hit double digits over the next couple of days, with a strong possibility of rain in the middle of the week. Authorities have warned that as the temperatures increase, the snowpack melting will accelerate and raise water levels along the Ottawa and Gatineau rivers.