Desjardins: Only half of Canadians know if their policies cover water damage | Insurance Business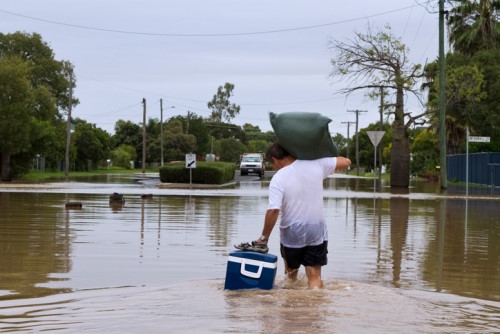 A recent Desjardins survey found that water damage is not just a common issue for Canadian homeowners, but a confusing one as well, at least in terms of insurance.
The online survey was conducted in March 2018 with 3,020 respondents of driving age from across Canada polled for the study. When asked if their home was ever damaged by water, a fourth (26%) of respondents said 'yes'. Despite the common occurrence of water damage from burst pipes and leaky plumbing, the survey also discovered that 50% of respondents do not know what types of water damage their insurance covers. Moreover, 43% said that they do not know how to prevent water damage to their homes.
Many respondents also feel that the weather is making things worse, the survey found. Seventy five per cent (75%) of respondents said that they believe weather severity has increased in frequency in the last 10 years. Some 58% indicated that they are worried that climate change could impact their personal safety, or the safety of their property.
"As one of Canada's leading property and casualty insurers, we understand the level of stress people can experience because of water damage. Lost or damaged valuables and family treasures cannot be replaced," commented Desjardins Insurance vice-president of marketing and member client experience Alain Hade. "This is why we focus on innovation to prevent and reduce the frequency and severity of claims and, above all else, to bring peace of mind to our clients."
Related stories:
Desjardins: Many Canadians are worried about drug-impaired drivers
Desjardins: Many Canadians recognize distracted driving, but few admit their mistakes