Experts: Affordable insurance, relocation incentives needed to protect against future flooding risk | Insurance Business Canada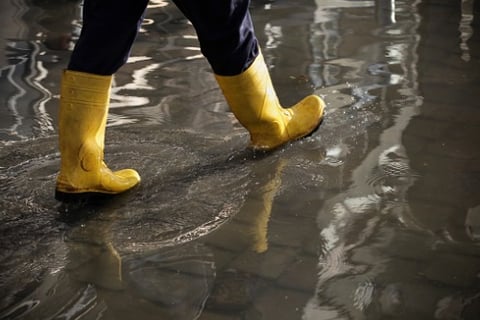 Experts believe that the best way to protect flood victims in the future involves providing affordable insurance, as well as offering incentives to relocate from flood-vulnerable areas.
"From our perspective, municipalities have to stop permitting development on floodplains, and governments need to start a structured program to buy out homes at greatest risk," commented Insurance Bureau of Canada (IBC) vice-president of federal affairs Craig Stewart.
Stewart told Ottawa Citizen that municipalities will continue to face mounting liability if they put residents in harm's way, adding that home values in flood plains are already at risk.
"We need to look at solutions to protect people from poor decisions made in the first place. Realtors are already facing lawsuits for transactions where flood risk wasn't disclosed," he remarked.
On April 11, federal public safety minster Ralph Goodale warned that there will no longer be any bailouts for those rebuilding in flood plains. Four days later, the province of Quebec announced a new disaster relief program that put limits on compensation available to homeowners in flood zones.
Read more: Quebec's new disaster relief program sets caps on flood compensation
Blair Feltmate, who heads the Intact Centre on Climate Adaptation at the University of Waterloo, thinks that other provinces will eventually follow Quebec's suit.
Feltmate explained that aside from climate events becoming more frequent and severe, roughly 60% to 80% of "natural infrastructure" such as forests have been covered in asphalt or repurposed for agriculture.
"It's the perfect storm," the expert noted.
Homeowners are also misinformed about how they can mitigate damage to their homes, said Rideau Valley Conservation Authority director of planning and watershed science Glen McDonald. While there are size restrictions and flood-proofing requirements to rebuilding homes after a flood, the measures do not completely save homes from flooding.
"There's a lot of miscommunication out there. There are things people can do to protect their homes. But there are limitations. You can minimize [the risk] but not eliminate," McDonald stressed.
Recent storm and flood incidents have proven that even places not within high-risk flood zones can see severe water damage, such as the 2014 flooding in Burlington – which saw 191 millimetres of rain in just eight hours. However, while climate change may be beyond the power of humans, but policies can be made to adapt to the risk, Stewart believes.
"It's clear these [floods] aren't flukes, these are climate-driven events that will recur. It's clear we have to make some hard decisions now," he said.
Stewart is of the opinion that the government needs to step in if it wants to avoid more damages and costs.
"We believe that the political will is finally there to change the direction in Canada," he said. "We'll let the water settle and start those conversations again. Governments want to know what this will cost, and they want to be sure taxpayers won't be paying more."