Federal government to provide funding for flood resilience research | Insurance Business Canada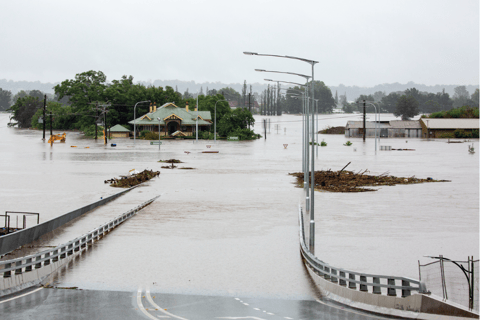 The Government of Canada has announced that it is making investments to strengthen the country's resilience to climate change and mitigate the impact of flooding.
Minister of Emergency Preparedness Bill Blair announced yesterday new federal funding of more than $585,000 for a research project led by l'Université du Québec à Montréal (UQAM). The project – in partnership with the Insurance Bureau of Canada (IBC), the Université Laval and the University of Waterloo – will examine the cost of flooding in the future, and how public policy can help improve Canada's climate change resiliency.
A release noted that this project builds on other previous research work such as the findings of the Task Force on Flood Insurance and Relocation. The Task Force's report, "Adapting to Rising Flood Risk: An Analysis of Insurance Solutions for Canada," laid the groundwork for a national flood insurance program, making special considerations for communities at higher risk, where strategic relocations would be beneficial.
"Flooding, and the risk of repeat flooding, can have a significant impact on our sense of security," said Blair. "As climate change increases the frequency of flooding across the country, Canadians deserve access to financial protection. This research project will support our government's goal to increase flood resilience by using science-based solutions, and I'm grateful for the leadership of these three institutions and the Insurance Bureau of Canada in improving flood risk management."
"A pioneer in environmental sciences and climate change risk analysis, the Université du Québec à Montréal is proud to be involved with this partnership for the future," added UQAM rector Magda Fusaro. "Bringing together experts, research professors, and practitioners, this major project will help identify concrete solutions in order to reduce the financial risks arising from flooding, which often translate into individual, social, and territorial disasters."
"Costing of flood risk across Canada is essential to developing and prioritizing measures to reduce that risk," said IBC vice president of climate change and federal issues Craig Stewart in a statement. "IBC is pleased to partner with Public Safety Canada to support UQAM in this important research and to expand on the costing work undertaken for the Task Force on Flood Insurance and Relocation."
Stewart also mentioned that in an era where flood risks are being amplified by the changing climate, the task to properly cost flood risk will be very difficult – but UQAM has demonstrated that it is up for the challenge, the vice president commented.
Read more: Majority of Canadians want government accountability, action on climate adaptation – IBC
The federal government's announcement comes a week after IBC had conducted a survey, which found that many Canadians – 85% out of 5,200 respondents – want to see their governments take more action to protect their country from exacerbating natural disasters.