Firm accused of faking Sandy reports, cheating claimants | Insurance Business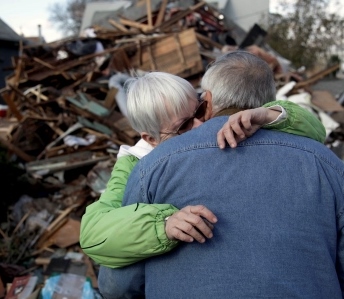 An engineering firm that performed work for a unit of leading insurer Hartford Financial Services Group stands accused of cheating victims of 2012's Superstorm Sandy by secretly falsifying damage reports related to homeowner claims.
Hartford is the second U.S. insurer to be tied to accusations of faking damage reports—a practice attorneys representing Sandy victims believe "may be widespread."
Roughly 1,000 cases of homeowners and other policyholders are pending in a federal district court, awaiting decision from Judge Gary R. Brown, a Bloomberg report says.
J. Steve Mostyn, an attorney for Sandy victims, sent a letter to Brown this week claiming engineering firms assessing damage changed reports to eliminate flooding as the cause, and disputed a claim from a lawyer for Wright National Flood Insurance Co.—another insurer accused of links with falsifying reports—that "there was no evidence that other agents or contractors use similar engineering practices."
Mostyn detailed the case of Brooklyn residents Stephen and Sarise Dweck, whose home was seriously damaged when the storm surge filled the home's cellar and "washed out" most of the first floor. The Dwecks, who were insured against flood damage through Hartford Insurance Co. of the Midwest, had their claim denied after a version of the damage report was allegedly altered to remove the description of the flooding damage.
After the couple complained, Mostyn says Hartford Financial suggested a new engineer be selected to produce another report "nearly one year after the storm." (continued.)