Flood is still a "very complicated risk" for insurers – IBC | Insurance Business Canada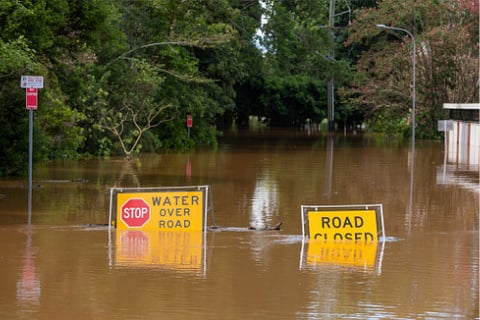 Residents of Prince Edward Island are facing increasingly severe weather events, but flood insurance in Canada as it is now may be inadequate to protect them in the future, an official with the Insurance Bureau of Canada (IBC) says.
A report published by the PEI government last month found that by the year 2050, the province will experience considerably more extreme weather conditions as a result of climate change. Specifically, there will be increased risk of factors such as coastal erosion, heat waves, heavy rain, flooding, severe ice storms and droughts.
Speaking to CBC News, IBC Atlantic vice president Amanda Dean noted that the insurance industry had been paying out more in terms of water-related claims in recent years.
"Water, as we say within the insurance industry, is the new fire," the vice president said. "Insurers have been seeing increasing water-related claims, so anything from burst pipes to sewer backups to flood insurance coverage, which is relatively new in Canada."
Dean also noted that flood insurance was a relatively new insurance product in Canada, having been introduced in 2015.
But while flood insurance in Canada exists, it does not cover some of the weather events outlined in the PEI government report, Dean prefaced.
"When you're talking about storm surge, that is still an area where insurers are looking to see how they can accurately assess the risk," the vice president explained.
"As we speak, in this country there's only one insurance company that actually offers storm surge coverage. And now when we talk about storm surge, it's specifically related to saltwater entering the home. So, things like erosion are not covered."
Dean mentioned that insurers have yet to create extensive risk mapping in terms of coastal floods; without proper risk mapping, they will have difficulty determining the probability and severity of such disasters.
"When insurers have taken a look at flood in general, they started taking a look at freshwater. And that's primarily because when you look at the nation's geography, that's what the greatest risk is," she said.
"It's a very complicated risk too, because when you think about it in some cases, especially if buildings were built very close to the coastline, it's not a question of 'if' it will flood, it's a question of 'when.' And insurance exists to pay the claims for those perils that arise unexpectedly."
The vice president also told CBC News that coastal erosion is not something insurers can cover for, since the land lost cannot be normally replaced.
"One of the other core principles of insurance is a term called 'indemnity,' which basically means putting you back in the same financial position that you were prior to the loss," the IBC official explained.
"There's no way that an insurer can rebuild land because nobody's figured out how to do that just yet. So once the land is gone, it's gone."