Flooding claims see 6X spike in three years – Aviva Canada | Insurance Business Canada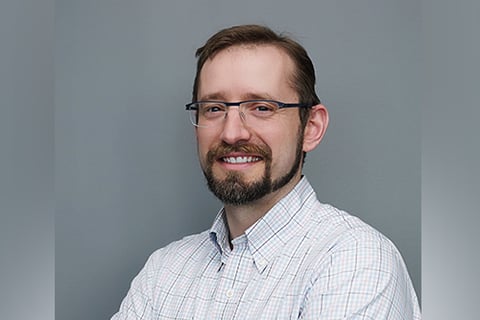 April showers might bring May flowers, but they also brought flooding to Ontario, as did snow melt and high temperatures. When comparing April 2019 to April 2016, Aviva Canada reported that the number of flood and overland water claims in the province was six times higher than three years ago, though many provinces were also subject to intense flood conditions this spring.
"We've seen a significant increase in the number of catastrophic weather events. That translates into claims and this is especially so during the spring season, whether it's flooding or other types of events – we've seen some fast thaws that led to a lot of losses, pipes bursting, and things like that," said Bryant Vernon (pictured), Aviva Canada's chief claims officer. "It's a problem that seems to be getting worse rather than easing up."
The city of Ottawa and cottage country in Ontario as well as parts of New Brunswick and Quebec were hotbeds of flooding activity this year, thanks in part to a rise in severe weather.
"It's hard to determine whether or not this is due to population moves, so people moving into areas and then realizing it's an issue, versus it being a significant increase in weather-related events, but generally speaking, we've seen more severe storms," explained Vernon. "These are storms that have strong winds – strong enough to do damage, but not necessarily to be classified as a tornado or a hurricane – [as well as] heavy rainfall."
Other factors, such as construction in Toronto, has also hampered the ability of water to flow out to Lake Ontario, which hasn't helped the flooding situation.
"There's been a significant amount of construction, so it's changing the way water can recede," said Vernon. "It's definitely something that adds to the discussion of whether or not some of the activities that we're doing are affecting the ability of water to drain out in ways that it typically would."
Since launching its overland flood coverage in 2015, Aviva Canada notes more than 50% of homeowners in Ontario now have the endorsement, demonstrating the demand from policyholders to protect their homes from flooding, even if they're located inland and away from rivers or large bodies of water.
"That's something that we're quite proud of because it provides coverage that historically wasn't there, so that's one of the ways that we've responded. I think the industry as a whole has begun to adopt that endorsement. We are always actively looking at, are there additional coverages or endorsements that make sense to help our customers, but I think that's one that directly addresses the need in the market for that coverage," said Vernon.
As for the work of brokers, they can both pass along risk mitigation techniques that will save homeowners from heartache, such as using flood shields on basement windows or moving valuable items to higher ground if flooding is in the forecast, as well as help their clients understand the value of a flood endorsement.
Read more: Broker frustration around flood insurance continues after the latest wet season
"It's about getting customers to feel comfortable that it's a valuable product, and we don't want them to be in a situation where they learn its valuable because they experienced a loss without coverage," said Vernon.