Gore Mutual donates $150,000 to support BC flood victims | Insurance Business Canada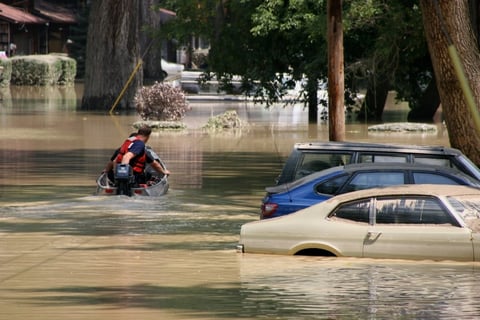 Gore Mutual Insurance Company is donating $150,000 to the Canadian Red Cross to support disaster relief efforts in British Columbia, where massive flooding has forced hundreds of residents to evacuate their homes.
Read more: Experts: Floods and fires could be the "new normal" for BC
"We recognize that it has not been an easy year for residents throughout British Columbia with the catastrophes," said Andy Taylor, chief executive officer at Gore Mutual. "While we have been working to support hundreds of customers affected by the wildfires and floods, we feel that it's our moral imperative to help on a larger scale."
"We hope this donation will further support the Canadian Red Cross's efforts to aid residents in immediate need of essentials in wake of this disaster and help communities as they rebuild," he added.
The funds will go to the Canadian Red Cross's British Columbia Floods and Extreme Weather Appeal and enable the organization to carry out relief, recovery, resiliency, and risk reduction activities in flood-stricken areas.
"The Canadian Red Cross is grateful for the generous contribution from Gore Mutual in support of people impacted by the floods and extreme weather in British Columbia," said vice-president of emergency management Melanie Soler. "Funds will be used to help address the immediate needs people have as a result of this disaster, as well as support their road to recovery."
Gore Mutual's donation is in addition to the $150,000 already committed to its GivingTuesday campaign launched on November 17. The initiative aims to support 15 charitable groups across Canada.
Read more: Gore Mutual to provide financial support to 15 Canadian charities
The insurer is also asking its national network of employees, insurance brokers, and customers to nominate charities they feel is deserving to receive one of the 15 $10,000-grants from the Gore Mutual Foundation. The nomination period will close today (November 30) at 3pm ET. The company will officially announce the recipients through its social media channels on December 02.