Government of Canada invests in flood mitigation efforts in Ontario | Insurance Business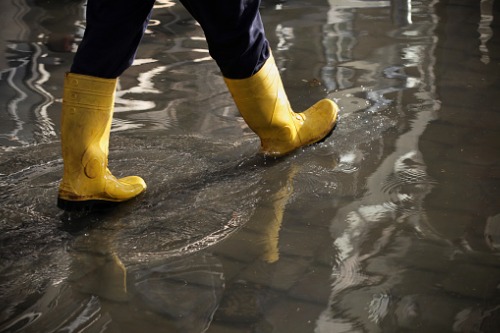 After an intense flood season earlier this year, Ontario will now get another dose of funding to assist with its mitigation efforts. The Government of Canada has announced that $150,000 in federal funding will be set aside for the province of Ontario to support updated flood mapping of the Lake Ontario shoreline under the National Disaster Mitigation Program (NDMP).
Moreover, Ganaraska Region Conservation Authority, Central Lake Ontario Conservation Authority, and Lower Trent Region Conservation Authority are each contributing $57,500, which is being funded by the benefitting municipalities, to support this project. The total projected value is costed out at $322,500.
"This spring, Ontario residents witnessed first-hand how weather-related natural disasters are getting more severe, more frequent, more damaging and more expensive due to climate change," said Kim Rudd, Member of Parliament for Northumberland—Peterborough South, on behalf of the Honourable Ralph Goodale, Minister of Public Safety and Emergency Preparedness.
"The Government of Canada is proud to work collaboratively with our partners to support proactive projects like the one announced today, which will help provide the tools to better protect the safety of our citizens and build safer and more resilient communities."
The funding will help create a shoreline management plan through updated flood mapping and hazard assessment of the Lake Ontario shoreline, and will cover a 130-kilometre reach from Ajax to Brighton. The plan will then also recommend management practices to help prevent as well as mitigate the effects of Lake Ontario on the nearby shoreline communities while guiding future land-use decisions.
The Government of Canada cost-shares as much as 50% of eligible expenses for projects submitted by provinces and 75% of eligible expenses for projects submitted by territories under the NDMP, according to a press release. Since the launch of the NDMP in 2015, the Government of Canada has contributed close to $40 million under the program for 189 projects across Ontario.