IBC issues warning for Atlantic Canada to prepare for spring storm | Insurance Business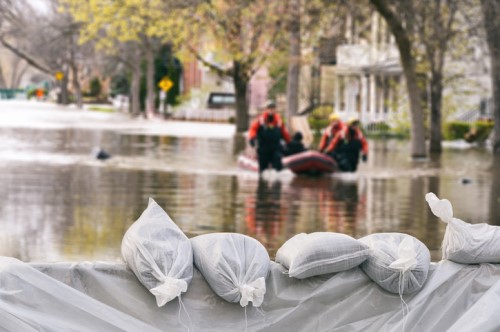 Following a series of severe weather warnings in the region, the Insurance Bureau of Canada (IBC) has called for the Atlantic Canada provinces – Nova Scotia, New Brunswick, Prince Edward Island and Newfoundland and Labrador – to closely monitor their local weather and prepare for potential flooding.
The bureau's notice comes after Environment Canada issued a combination of snowfall and rainfall warnings for the four provinces. The Atlantic region had experienced rain and snow – combined with high winds overnight. Conditions are expected to continue for days to come.
IBC has noted that many insurers offer some form of overland flood insurance, along with sewer backup coverage. However, these products are often optional and may have to be added to home insurance policies. Homeowners are encouraged to confirm with their insurer if they have the necessary coverage and if they can purchase it.
Water damage to vehicles is usually covered – if the homeowner carries comprehensive coverage, IBC added. As with flood insurance, policyholders might want to check with their insurance representatives to confirm if their cars will be covered.
The bureau also offered a reminder that overland flood insurance only covers a specific type of flooding; floods that result from overflowing bodies of water, such as rivers, streams, lakes, dams and other watercourses. Some homeowners' insurance can also cover groundwater seepage. IBC continues to stress that customers should not be afraid to check with their insurer for any coverage concerns they might have.