IBC: 'Richer' cross-sector data needed to better understand flood risks | Insurance Business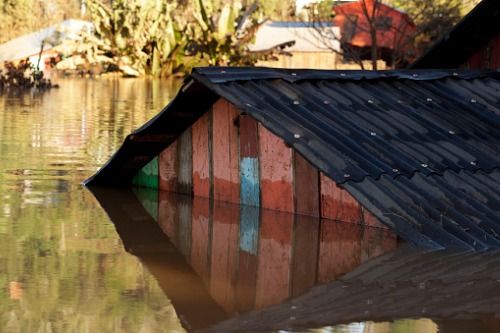 The Insurance Bureau of Canada (IBC) has released the results of its joint study with Canadian Water Network (CWN) into the creation of more accurate flood hazard maps, coming to the conclusion that "richer" data compiled from multiple sources is the best way to improve the accuracy of the maps.
The study was the result of a meeting in 2018, where the IBC and CWN organized a national meeting of municipalities, insurers, the federal government and other stakeholders to better understand each sector's actions on flood risk management. That meeting led to a jointly supported national pilot project to see if richer data could be utilized in the models that generate flood maps.
As part of the project, Natural Resources Canada supplied high-quality topographical data, and the municipalities of Windsor, Tecumseh, Regina, Halifax, and Edmonton provided additional infrastructure data – particularly on the measures they have implemented to mitigate flooding.
Presently, large-scale flood risk models rely on low-resolution (30-metre) topographical data of inconsistent quality. The model also gives limited consideration to municipal flood defences.
But through the study, IBC and CWN found that a five-metre grid spacing was the optimal resolution to evaluate flooding caused by severe rain events. The study also emphasised that Canada has an opportunity to create a "central hub" to collect, connect, and curate relevant data from the various sectors to enhance flood risk evaluation.
"The study's conclusions are important for insurers wanting to expand flood coverage for consumers, particularly in areas identified as high risk on traditional flood hazard maps," commented IBC vice-president of federal affairs Craig Stewart. "Improving access to richer information is a significant opportunity for Canadian municipalities, insurers and homeowners to better understand flood risk and to take action."
"We need a proactive, cross-sector effort to continue to advance flood risk evaluation in Canada, one that reaps more value and effective actions from our collective expertise and knowledge," added CWN CEO Bernadette Conant.
Conant added that there is a wealth of data available on flood risk – it is just a matter of coordinating that information in a manner that would be useful for all sectors.