IBC warns NB residents to keep in touch with their insurers | Insurance Business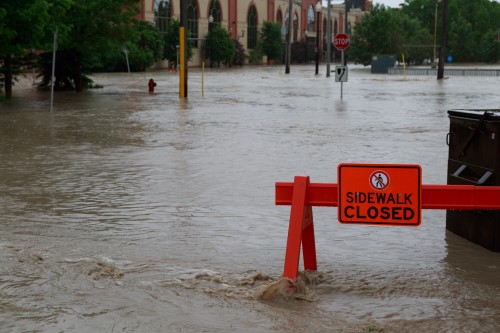 With water levels beginning to recede in New Brunswick, the Insurance Bureau of Canada (IBC) has issued a notice reminding residents affected by the flooding to immediately get in touch with their insurers.
"This flood was one of the most devastating we have seen in recent memory and right now safety remains the primary concern," said IBC manager of government relations Erin Norwood. "The flooding was a sobering reminder of the power of Mother Nature and the effect that severe weather is having on our communities. Our thoughts are with the residents impacted by the flooding. And we want to help make the recovery process as straightforward as possible."
In its release, the bureau said that affected residents should keep all their receipts related to the cleanup so that the insurance claim process goes smoothly.
NB environment minister Andrew Harvey said that while there is no precise data on the extent of the flood damage, he gave a ballpark figure of about 10,000 residential and commercial properties that were severely affected. Officials also said that there were 2,200 people (as of May 17) who had registered for the federal disaster relief program.
About 2,000 recreational properties also suffered flood damage in the event, the province reported.
One of the recreational communities hit the hardest by the flooding were the various cottages along Grand Lake. Many of the cottages damaged by the waters were built long ago and were passed down through generations.
The Liberal government announced this week that it would provide a maximum of $6,100 each to recreational property owners affected by the flooding – but only to cover for cleanup of properties, not structural damages.
Related stories:
Flood alerts for insurers
Experts: Floods and fires could be the "new normal" for BC