Intact Centre releases commercial flood mitigation report | Insurance Business Canada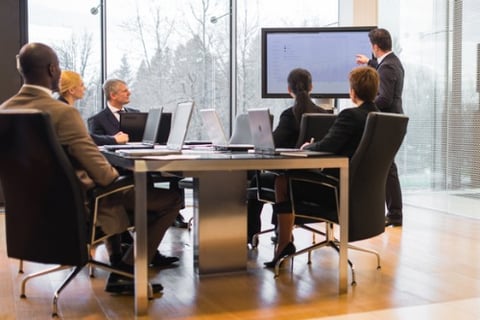 To help commercial property owners better understand and deal with the risk of flooding, the Intact Centre on Climate Adaptation at the University of Waterloo has issued a new report.
Entitled "Ahead of the Storm," the new report hopes to serve as a guideline for commercial real estate owners and managers on how they can enhance the flood resilience of their properties. The Intact Centre produced the report in partnership with members of the REALPAC and BOMA Canada associations.
The Intact Centre's report comes as Intact Financial announced late last month that it would be investing $1 million into charities in and around Canada that are developing disaster mitigation initiatives.
Read more: Intact Financial to invest $1 million in disaster mitigation projects
Intact Centre stated in its new report that flooding has now become the costliest natural disaster in Canada. Citing records from Public Safety Canada, the report said that the cost of the federal Disaster Financial Assistance Arrangements program is set to reach one billion dollars annually – 75% of the cost is attributed to flood events.
Flooding also happens to be the major driver in rising catastrophic insurable losses, Intact Centre warned. The P&C insurance sectors in Canada experienced more than 1.8 billion annually in insured losses from 2009 to 2018, compared to $405 million annually from 1983 to 2008.
Commercial real estate is not exempt from the effects of flooding, and the effects of such disasters can involve more than just physical damage to the properties, Intact Centre said. The report cites the 2013 floods in Alberta as a prime example; during that time, some 150,000 to 180,000 people could not access the office buildings in downtown Calgary for about two weeks. This has led to 5.1 million lost work hours, which roughly translates to half a billion dollars in GDP loss to the province.
"Flooding continues to be a pervasive challenge – it's the costliest natural disaster impacting Canadians," said Intact Financial CEO Charles Brindamour in a statement. "Beyond the economic costs of property damage and business disruptions, it takes an emotional toll on those affected."
Apart from analyzing the current flood risk environment for commercial property owners, the report also lists down key flood resilience measures and best practices for commercial real estate managers. The report's recommendations include (but are not limited to):
Plans and procedures: Building owners and managers should have emergency plans and funds in place, and should practice emergency drills. Managers must also maintain tenant communication channels during emergency situations.
Equipment and supplies: Managers must ensure that critical equipment and supplies – such as sandbags, sump pumps, portable generators, and dehumidifiers – are prepared. Emergency lighting and hazardous materials storage should also be noted.
Major retrofits: Building owners should consider elevating and flood-proofing critical equipment, such as HVAC systems, communication systems, switchgear and service panels. Especially vulnerable areas such as server rooms, high-voltage and telecommunication pull rooms must also be outfitted with measures such as sensors for leak detection, drainages and sump pumps.