Lack of Saskatchewan flood coverage is case of claims déjà vu | Insurance Business Canada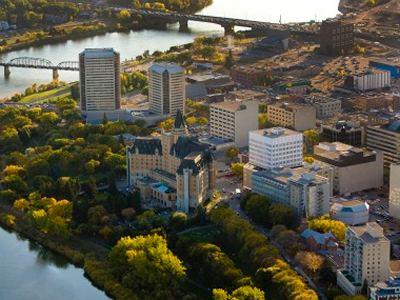 It's a case of claims déjà vu; Saskatchewan homeowners looking to make damage claims following widespread flooding may find themselves in the same boat as Calgary residents in 2013, as overland flooding coverage is not available from SGI in the province.
SGI, Saskatchewan's compulsory insurance provider doesn't offer such coverage, potentially leaving the residents of Arbourfield and Estevan – where a state of emergency was recently announced – high and dry.
"Flood protection is a new product in the marketplace in Canada, so there are only a few insurers that do cover it.
SGI Canada
is not one of those insurers," stated Kelley Brinkworth, SGI media relations manager, to
Global News
.
However, she adds that SGI does offer an optional sewer backup coverage and that homeowners who are unsure of the cause of flood could be covered for the first four feet of flooding. Residents can also make claims to the Provincial Disaster Assistance Program.
It's a similar situation as the aftermath of the 2013 southern Alberta floods, when it was revealed many homeowners who had sustained damage did not have the proper insurance coverages. While damage resulting from those floods totalled $6 billion, according to the
Insurance Bureau of Canada
, only $1.7 billion was insured loss as a result.
Overland flood coverage, while a growing market, is still greatly underinsured across Canada, due to a lack of customer knowledge and inaction by governments. A recent report from The Cooperators finds many homeowners underestimate the threat water poses to their possessions.
"People are very unaware of the risk that they actually have," Cyndi Seifried, program director of Flood Initiative at The Cooperators, told
Insurance Business
in an interview. "Many people think that because they haven't had water before that they're never going to have water, and that's just not the case."
"We also know that people think of home insurance as a commodity product. People don't think about niche products which, realistically, flood is; some people will have very, very little risk, and other people will have significant risk," she added.
The Cooperators have recently launched an Overland Flooding endorsement in Ontario – and insurers will continue to be the driving force in promoting overland flood awareness, says environmental expert Blair Feltmate.
"The property and casualty insurance sector is not the canary in the coal mine – they're the ostrich in the coal mine in reference to having to deal with the negatives associated with climate change and extreme weather events," he stated to
Insurance Business
.
Related stories:
Governments out of touch with increased climate change risk: Expert
Homeowners increasingly exposed to overland flood risk