Morning Briefing: Internet of Things gives insurers a digital push | Insurance Business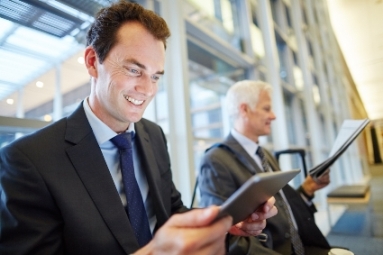 Internet of Things gives insurers a digital push
The rapid growth of the 'Internet of Things' (IoT) is driving the insurance industry's adoption of new technologies according to a new report. Accenture says that as more devices and processes become 'connected' online there is huge opportunity for insurers. In fact, 45 per cent of insurers believe that the IoT will be a driver of revenue growth over the next three years. Vehicle telematics will be the dominant force in that growth but other connected technology will also continue to rapidly expand.
Accenture says the percentage of insurers that have piloted or launched offerings around connected home/buildings, health/fitness and wearables has tripled in the past year.
"Insurers are using customer data obtained from IoT connected devices and applying analytics to make insight-driven decisions on how to better engage with customers and offer more relevant products and services aligned with their needs," said Erik Sandquist, managing director for Accenture Distribution and Marketing Services in North America.
Nearly half of carriers already launched or are piloting projects using open data and big data analytics tools, and 58 per cent said it is a high priority to use customer analytics at the point of sale.
Flood program must be strengthened says Marsh
A report from insurance and risk management firm Marsh is calling for policymakers to bolster the US National Flood Insurance Program. "Flood disasters represent the number one natural catastrophe in the US, and the NFIP plays a critical role in helping Americans recover from these events," said Marsh President and CEO Peter Zaffino, "The report presents suggestions on how policymakers may capitalize on this opportunity to enact meaningful reforms and greatly improve this important program."
The suggestions include: increasing the risk community size, sharing the risk with the private insurance industry, and adopting more advanced technology.
Only profitable health co-op slips into the red
Maine's Community Health Options was the only health insurance cooperative to make a profit in 2014 but its fortunes have taken a downturn this year. ABC News reports that the cooperative made $10.9 million in the first 9 months of 2014 but in the same period of 2015 it lost $17 million. It has now suspended individual enrollment for 2016. CHO has been hit by higher-than-expected medical costs.
The non-profit co-ops have struggled since launching alongside the Affordable Care Act and the report says that more than half of the 23 that were created have gone out of business already. "Clearly the remaining health care co-ops are in dire circumstances," said Robert Laszewski, a health care consultant and former insurance executive who has been a frequent critic of the Affordable Care Act told ABC. "I don't know how any of them can survive another year."