Prairies count the cost of heavy rains, winds | Insurance Business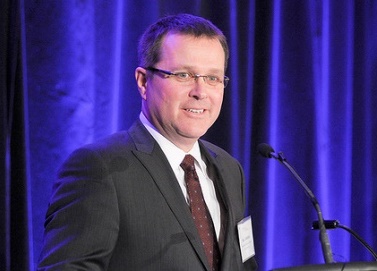 The need for an overland flood policy was driven home again by the damage claim numbers coming from the Prairie provinces in June and July.
Insurance Bureau of Canada (IBC) reported that the estimated insured damage caused by heavy rains and high winds across southern Saskatchewan and Manitoba in late June and into July was just over $60 million for those two months, according to Property Claim Services (PCS).
"The flooding, wind damage and transportation disruptions caused by these storms disrupted people's lives and businesses," said Bill Adams, IBC Vice-President, Western and Pacific. "People were forced from their homes, roads were flooded and crops were destroyed. These storms are another example of the toll severe weather events are taking on Canadian families and communities."
Parts of southeast Saskatchewan and areas of western Manitoba reported heavy rain fall during this period. States of emergency were called in both provinces. Approximately 500 residents had to leave their homes and dozens of roads were impassable due to flooding.
Sections of at least 15 highways, including portions of the TransCanada Highway, were closed due to the flooding. The rain also led to record flow levels on rivers and streams in both provinces.
"The insurance industry continues to raise awareness about the need to update infrastructure and to engage consumers on how to protect themselves and their properties against severe weather," said Adams. "The industry is also working with all three levels of government to help develop, promote and implement adaptation measures."
The exposure to natural disasters has continued to rise, and it is a threat that needs to be addressed now, says one industry player. (continued.)