Two BC business owners file class action lawsuit against governments over November flooding | Insurance Business Canada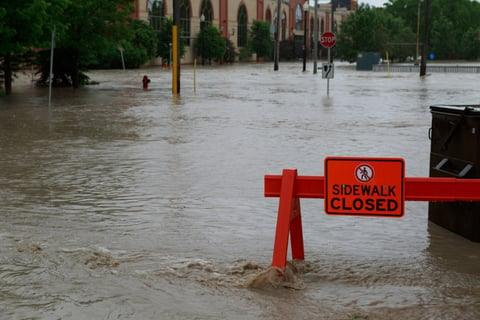 Two Sumas Prairie business owners are suing multiple levels of government over their alleged failure to mitigate the damage caused by severe flooding in BC last November.
Heavy rains that struck parts of southern BC in mid-November 2021 led to two breaches of the Sumas dike, which caused the embankment to overflow and break apart. The flood forced some 15,000 residents to relocate, while the water damaged properties and livestock.
The business owners, Caroline Mostertman and Ted Dykman, launched the class action in December 2021 against the City of Abbotsford, the Fraser Valley Regional District (FVRD), the Province of British Columbia, as well as three unnamed companies in charge of watching flood levels at the municipal/regional/provincial levels.
The plaintiffs claim in their lawsuit that the defendants failed to warn of the imminent flooding in a timely manner. The complaint also accuses the defendants of failing to implement "emergency measures and warnings when they knew or ought to have known that a flood impacting the Sumas Prairie was the foreseeable consequence of the weather preceding the Sumas Flood."
"Residents of the Sumas Prairie, who had not been adequately notified of the impending disaster, watched helplessly as ravenous floodwaters tore through their land, burying their personal property and destroying their crops and farmland," the complaint said.
Mostertman co-owns a farm, a winery, a distillery, as well as a plant and fish nursery, while Dykman is a dairy farmer who lost five vehicles, some electrical pumps, motors, hay, and grain to the flood.
In an interview with The Epoch Times, Mostertman said that had the governments given two days' notice regarding the incoming flood risk, some of the losses would have been mitigated.
"We would have saved our entire inventory as opposed to losing probably more than half of it," stated Mostertman. "We certainly could have saved all the equipment, trucks, and tractors and trailers, all the electronic stuff. Being on the farm and having access to heavy equipment and trailers, you can load an awful lot of stuff very quickly and move it out very quickly."