Aon: Canadian employers need to be more flexible in terms of benefit plans | Insurance Business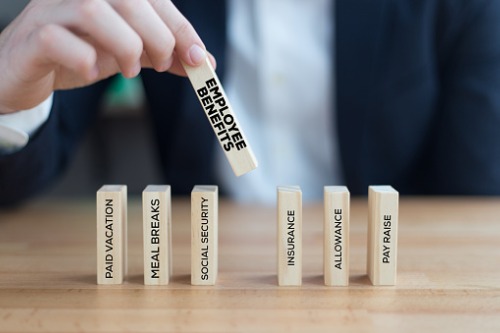 While many Canadian employers believe that their benefit plans meet the needs of their workforce, a considerable majority are reporting that employee expectations about benefits have changed, a new survey from Aon discovered.
In particular, the survey found that 63% of plan sponsors said that their plans meet current workforce diversity needs. However, 76% of surveyed employers said that the need to improve their benefit strategies is ongoing, and a staggering 87% claim that employee expectations of benefits and the workplace have changed.
When asked about what sort of expectations their employees have about their benefits, most employers (84%) revealed that their workforce expects more flexible work hours. The other top employee expectations reported include employer support for work/life balance (79%), a clear approach to employee mental health (78%), more agile home/work options (77%), a high degree of benefits personalization (56%), and an emphasis on diversity and inclusion (51%).
"A static benefits strategy will no longer suffice," commented Aon vice-president and Vancouver practice leader for health solutions John Gerbrecht.
Gerbrecht added that while robust benefits can help attract and retain employees, and that many employers offer traditional benefits such as health and dental, the workforce is changing. Employers that offer "one-size-fits-all benefit solutions" might find themselves outpaced by competitors offering more flexible and varied plan offerings, he warned.
Other key findings of the report include:
Emerging benefit areas include gender affirmation, fertility and family planning, and virtual medical care.
Sponsor objectives are evolving. Current primary objectives are ensuring plans reflect the best market price, service and coverage (65%), improved employee satisfaction (62%), cost management (61%) and improved employee understanding of coverage (61%). In the next three years, about two-thirds (62%) of sponsors see plan harmonization growing in importance, followed by planning for future demography (43%) and addressing preferences influenced by employee age and gender (43%).
As demand for more flexibility and choice in employee benefits grows, voluntary benefits (fully-employee-paid) can offset coverage gaps while adding more options that address individual needs.
The top five voluntary insurance benefits offered by employers are:

Optional life (90%)
Optional accidental death and dismemberment (AD&D): (72%)
Supplementary travel (71%)
Critical illness (49%)
Retiree health (44%)
"Evolving employee expectations – driven by demographics, a focus on diversity and inclusion, and technology – mean employers have to be agile and open to more flexibility and personalization in benefits plans," Gerbrecht concluded.