Healthcare plans a key weapon in talent attraction and retention | Insurance Business Canada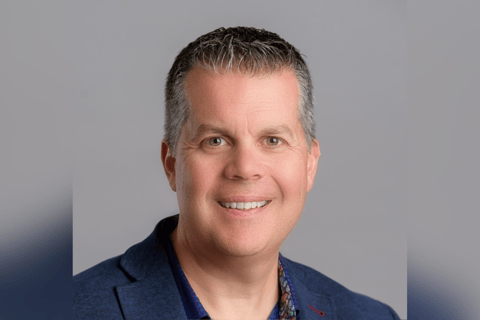 More and more Canadian workers are putting health care plans on top of their job wish lists, and employers need to respond to these demands or continue to suffer from the talent downturn. A recent study by Benefits Pro indicates that nearly half (48%) of jobseekers say group benefit plans play a key factor in their decision to join a company, compared to 32% ten years ago.
COVID-19 and the Great Resignation created the perfect storm for employee benefits. The pandemic exacerbated the difficulties in accessing timely and affordable health care, while the exodus of employees has made the job market extremely competitive for employers.
"Healthcare plans are at the forefront of people's minds now because the Canadian healthcare system is in a bit of a crisis. That's going to add pressure on employers to provide more for their employees," said JP Girard (pictured), executive vice president and head of insurance at Green Shield Canada.
One trend addressing these issues is digital health services or telemedicine. Pre-pandemic, only 3% of Canadians paid virtual visits to their healthcare provider, according to data from Canada Health Infoway. A year into the pandemic, that percentage jumped to nearly three-quarters of Canadians. For Girard, the uptake in virtual health services will only continue to grow in 2023.
Read more: Health benefits helping SMBs with employee recruitment and retention
"The convenience a of virtual care is now becoming the expectation among Canadians. It's moved from a nice-to-have to a must-have," he told Insurance Business. "But only about 41% of employers offer virtual care right now [according to Benefits Canada], so there's still quite a gap."
Along with the rise in digital health services, interest in mental health care is also surging. A survey by Canada Health Infoway noted well over half of Canadians were interested in accessing e-mental health tools and services. This is another avenue of opportunity for employers to distinguish themselves through their benefits plan, Girard said.
Green Shield Canada, a leading provider of health, dental and group insurance benefits, is invested in seeing Canadians have better access to mental health care. With its integrated services and emphasis on digital-first delivery, the company is the first in Canada to be both a payer (offering insurance, administering benefits, and paying claims) and a provider (offering medical, mental health, and pharmacy services).
Read more: Green Shield Canada launches new digital benefits solution for small businesses
"Our approach at Green Shield simplifies benefits for employers and employees and allows better health outcomes," explained Girard. "They can have real-time access to healthcare professionals and the convenience to engage anywhere, anytime through our digital-first method."
Green Shield Canada also aims to offer a seamless experience through its integrated service. "Employers can look at a plan design, see what type of coverage they have, and seamlessly provide that coverage," Girard said. "Data can help employers make informed decisions on their plans and improve health outcomes for their employees through preventative care and treatment."
Social enterprise
Green Shield Canada is also a not-for-profit enterprise, reinvesting its earnings towards its mission: better health for all. The company is on track to invest $75 million in social impact initiatives between 2020 and 2025. Women's mental health is one of the causes.
"The mental health impact of the pandemic has disproportionately affected women, who continue to face substantial barriers to accessing mental health services," said Girard. Through its multi-year women's mental health initiative, Green Shield Canada offers free mental health resources, including up to 10,000 hours of complimentary online mental health sessions, for Canadian women.
Read more: What percentage of young Canadians would leave their current role for one with better benefits?
Oral health care is its second major social impact initiative. Green Shield Canada partners with academic institutions and community health providers to provide no-cost oral care to those in need and fund key research through the Green Door Project.
"[Dental care] is often overlooked and underfunded in the most vulnerable in our communities," said Girard. "Across Canada, one in three individuals lack coverage for dental care. Low-income individuals are about four times more likely that individuals will avoid seeing a dentist because of the cost, and thus have poor health outcomes because of that."