Quebec brokerage LDP acquires Trinome Conseils to diversify offerings | Insurance Business Canada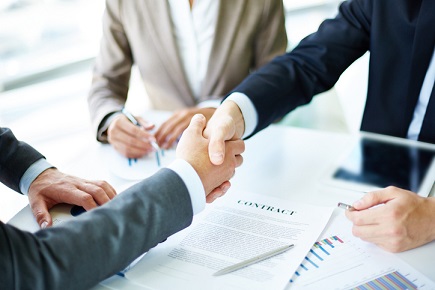 Quebec's largest insurance broker Lussier Dale Parizeau (LDP) isn't letting the title stunt its continued growth. The company recently announced its acquisition of Trinome Conseils, a strategic move aimed at diversifying the brokerage firm's offerings.
LDP has largely grown by acquisition, making more than 65 of these deals in recent years, though most have involved P&C insurance companies, according to Patrice Jean, LDP's president and chief operating officer. This latest move fits right into the company's plans going forward.
"We wanted to diversify our book of business and try to grow the life and benefits side of it, and, at the same time, the ideal objective that would be picture-perfect for us was a third, a third, a third into home and auto, commercial insurance, and life and health," said Jean.
While Trinome has a strong footing in group benefits, which LDP likewise already offers, the company also has expertise in occupational health and safety as well as human resources and pay equity.
"These two practices were not something that we had in our product and service offering, and we feel that this is extremely complementary for our client base," explained Jean, adding that consolidation in Quebec's P&C insurance sector has also limited the options for further growth through acquisition in that space. "There is still more potential for growth through consolidation – growth through acquisition in the P&C field – but we feel that probably the opportunities in that field are more restricted. That's why on the life and benefits side, where the market is much more segmented, we feel there will be many more opportunities to make acquisitions."
In addition to consolidation in the market, other challenges facing insurance companies in Quebec are "humongous," Jean told Insurance Business, starting with Bill 150, which was presented by the provincial government in the fall of 2017 and would require that general insurance brokers offer clients quotes from at least four different insurers. The government was also working on regulations that would allow the online distribution of insurance without a licensed representative, which opens the doors for more distribution of products online, said Jean.
"Being a large distributor of products, this is one of the challenges we see – that the technology will basically drive this market, and it will become more and more prominent. Even though we see that the customer base still likes the person-to-person [interaction], we feel that the web-enabled technology will probably lure [them from] the person-to-person services," he explained. "We feel that we have no choice but to become bigger and bigger so that we can basically be able to compete against the direct writers, which are extremely prominent in the province of Quebec more than in any other provinces in Canada."
The problem with technology is that it's often trial-and-error. LDP launched a client-facing online platform in 2016 that allowed customers to consult, print, and modify basic insurance documents, like pink slips and policy renewals, but getting people to use this platform was harder than expected.
"The problem we have is to convince our client base to actually go on this website. The conversion factor of clients, which we felt in the early stage of the plan was that we would be able to convert anywhere between 20% and 50% of the clients to this new technology, we basically achieved at this moment 10% of this," said Jean. However, the new legislation would also allow for online policy changes without the involvement of a licensed broker or agent, thereby encouraging clients to potentially seek out more insurance services online.
"It's a hit and miss, the technology," said Jean, though he added, "We feel that there is no way back."