Three steps organizations should take when personalizing employee benefits | Insurance Business Canada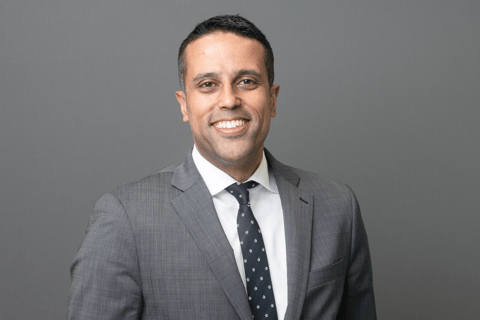 Canadian employers face conflicting pressures amid a pandemic-driven labour shortage. While inflation, economic volatility and rising costs are squeezing organizations' budgets, employees also want more from their prospective employers. But with the fierce competition for talent, employers also can't afford to skimp on employee benefits.
"I think it's an interesting time. If you look at the economic volatility in 2008, the pendulum clearly swung to the employer, in terms of who had greater control in the recruitment dynamic," said Faizal Mitha (pictured), chief sales and innovation officer for Hub International's employee benefits division in Canada. "What's interesting about the volatility this time is that even though there are headwinds, the focus of control is still with the employee."
According to Mitha, the employee benefits market saw more activity in cost containment and plan design freezes during the Great Recession, which happened more than a decade ago. Today, with more people are exiting companies amid what's been dubbed "The Great Resignation," employers are more cautious about making drastic changes or reductions to employee benefits plans.
"In fact, if we look at our book of clients over the last six months, we've actually seen more plan amendments to enhance benefits than to take them away, which is unprecedented during times of volatility," Mitha said.
Read more: Healthcare plans a key weapon in talent attraction and retention
Employers who want to manage their costs while supporting their employees' health and wellbeing can embrace a different strategy: personalization.
Tailoring an organization's benefits plan to the needs of a diverse workforce can be a gamechanger, according to Hub International. But crafting one will take some careful thought. Mitha shared three steps that brokers and their clients can take when adopting a personalized employee benefits plan:
Understand your demographics
For Mitha, a personalized benefits strategy begins with data. "Who are the people that come into the office on Monday morning? What do we know about them? What do we know about their lives, their needs, and their families? It begins with having that understanding of your employees' demographics," he said.
Employers can narrow down their investigation by grouping employees according to specific needs, such as single parents, temporary foreign workers, young singles just entering the workforce, and so on.
"It's about understanding their needs, providing for them either through a health or lifestyle spending account, a flexible benefit program that's designed around specific segments, and so on," Mitha said.
According to Hub International, embracing data analytics and developing employee personas can help narrow down the options for employers when they craft their customized benefits.
Communicate with employees
For Mitha, the communication aspect of formulating a benefits plan is often overlooked. "There's often a 100% focus on the plan design itself. But communication [about benefits] is another way to engage the different segments and create inclusion within the workplace," he said.
Critically, employers must take care to communicate with segments that often get neglected. Directly asking employees what benefits they want and how they want them delivered is the most straightforward way to address their needs and incorporate them within a benefits plan design.
Incorporate flexibility
Different segments of an organization's workforce each have unique needs in terms of health, disability, leave, retirement, and financial benefits. Despite an employer's best efforts, it may not always be possible to accommodate everyone's needs all the time.
"You can't solve all things for all people, but you can offer flexibility, so that employees know their plans are malleable," said Mitha. Flexible benefits arrangements allow employees to vary their package according to what is most valuable to them. They can include health and wellness benefits such as private health and dental plans, gym memberships, and travel concessions, or work-related arrangements such as commute benefits, career planning, or remote working options.
The economic and labour headwinds that organizations saw this year won't disappear so quickly. Mitha believes that the locus of control will continue to be with employees. For benefits brokers, that means having serious conversations with clients about what their benefits plans should look like.
"Now more than ever, it's important to talk about the concept of value and to work with plan sponsors to understand how they value their benefits," he said. "Being surgical with plan funding, design and structure, with communication, and with aligning the benefits with the employer's organizational values and objectives will be key."