Mental health on the mind of insurers and brokers | Insurance Business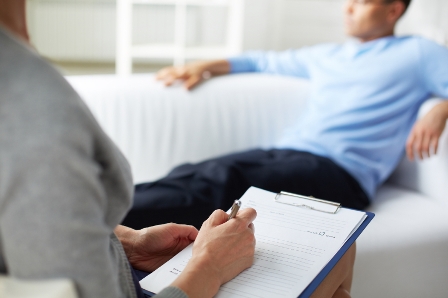 The public's mental health has always been a hotbed issue, especially within the insurance industry where cover is on the increase. Canadian workplace benefits programs offering mental health coverage are now even popping up in commercial policies.
"Brokers are often very involved with their insureds when a claim happens," Scott Vandenberg, vice president of commercial lines and corporate underwriting at
Northbridge
Financial Corporation said. "In the event of a traumatic loss, brokers can remind the insured that help is available to them and their employees, spouses, children or anyone else living in their household."
George Halkiotis, executive vice president of claims at Northbridge, believes there is a strong relationship between business practices and personal wellbeing – and that brokers with commercial clients should encourage them to put a strategy in place.
Search and compare product listings for Travel Insurance from specialty market providers here
"Property insurance protects physical assets and liability coverage protects against lawsuits," Halkiotis said. "Those coverages are about putting customers back into the same physical or financial position they were in prior to the loss. But they don't address the emotional side.
"Counselling services can help individuals understand and cope with their emotions, aiding them in moving forward through the healing process. They can also help employers by reducing business downtime, as the employees affected by emotional trauma are able to recover and transition back into the workplace faster."
Over on the group benefits side, Dr. Marie-Hélène Pelletier, AVP, Workplace Health at Sun Life, said mental health is more on the radar of Canadians - and insurance carriers are helping workplaces with their mental health strategy. Pelletier said Sun Life and the University of Regina are working on a project together to deliver cognitive behavior therapy online.
"In any area of business, it's important to do an assessment to see where you are with mental health," Pelletier said. "A very good guideline to follow is The National Standard of Canada for Psychological Health and Safety in the Workplace which helps employers to develop a read on how they're doing."
Related stories:
Insurance broker risked her life to rescue a teenage driver
Insurers are eagerly responding to rising demand for mental healthcare: Report