Climate change, catastrophes and why hands are tied on home insurance | Insurance Business Canada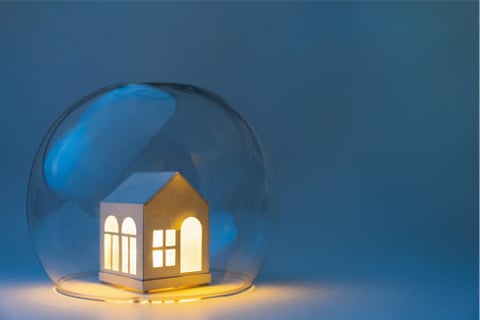 The number of severe weather events in Canada has steadily increased due to climate change and insurance companies have been forced to pay out billions in catastrophe claims. Yet, they're not getting the support they need to encourage homeowners to take risk mitigating steps, according to one industry CEO.
A NOAA report found the annual temperature over land areas in the Arctic was 2.1 degrees above the average temperature in 1981—making it the warmest temperature recorded in over 100 years. National temperatures reached record highs this summer, resulting in devastating wildfires, floods, and heat waves. The government reported that the national average temperature for spring 2021 was 1.4 degrees above the baseline average.
"Climate change is of massive significance to humanity overall and to the insurance business because the more of the cataclysmic events that occur, the more claims are going to need to be paid out by the insurance companies and therefore higher prices will be passed on to consumers and businesses when it comes to home and dwelling insurance," said Justin Thouin, CEO, and co-founder of Lowestrates.ca.
Read more: Climate change and insurance – communicating with your clients
Each insurance company has different coverage based on location, and price themselves differently based on their particular risk appetite. "You need to compare the market each year because insurance companies each view risk differently on an annual basis," he added.
Strategies to keep home insurance prices under control range from bundling home and auto, to installing energy efficient pipes or solar panels. However, the installation of green materials too will not lower the perceived near-term risk which is what insurance companies look at when they're aiming to lower premiums.
"There's a large upfront outlay for many of these 'green updates' to your home," Thouin explained. "What homeowners need to look at is how those initial costs compare with the cost savings overtime."
The government also offers subsidies to encourage Canadians to go green. Thouin noted that if the government wants to continue providing incentives to enact positive climate change, subsidies could be provided to insurance companies which could be passed on to consumers if they're making green choices with their home.
"Insurance companies simply don't have the profit margin to pass savings on to consumers who are making these green choices right now, because these green choices don't immediately lower the risk of a claim in the future," he explained.
Read next: Home insurance post-pandemic
There's very little that insurance companies can do, other than encourage the government to provide subsidies or more reasons for people to make green choices that will, in the long term, enact positive climate change.
"Without government help, insurance companies simply can't pass on those cost savings until the prevalence of natural disasters goes down," said Thouin.