Home insurance post-pandemic: What brokers need to know | Insurance Business Canada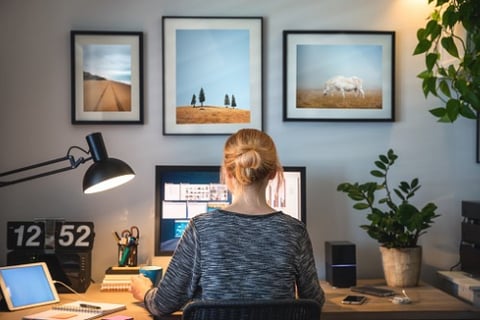 It's no secret that the COVID-19 pandemic has broadly redefined how and where people work, and it's imperative that brokers are aware of the ways in which their clients' home insurance needs may have changed as we head into a post-pandemic world.
Over the course of the pandemic, there's been an increasing trend of people moving away from city centres and into the suburbs or beyond - in some cases, far beyond to off-grid tiny homes - as more and more companies turn to remote work. With this increase of work-from-home comes new risk, and it's critical that brokers address any related issues with their clients to make sure they aren't under-insured.
Over the last decade or so, Nathan Tjandrawinata, AVP, personal insurance at Cansure, said he's seen "a fair share" of incidental home office work coverage. The key word there is "incidental," wording that conveys the home office is only used occasionally, and as such typically comes with very little exposure - and that's no longer enough in many cases. The impact of COVID-19 on businesses across the country has changed the risk landscape.
"Since the pandemic, we have seen a spike in a full-blown home office to replicate what the person used to have in their workplace," said Tjandrawinata. "This leads to increased foot traffic - such as couriers and package deliveries - and as most homeowners' coverage comes with personal liability, this is an added exposure which would be material to the risk."
On the other hand, the ramifications of the pandemic have had the opposite effect in other common home insurance claims areas, and Tjandrawinata noted there's been a decrease in some risk. For example, a reduction in break-ins and fewer larger water damages claims because "mitigation actions are taken almost immediately since someone is always home," he said.
Despite those pandemic-induced shifts in risks he's seeing, Tjandrawinata said the trends in true home-based business, however, haven't really changed.
"People who had their businesses from home previously continue to do so, and individuals whose careers have been negatively affected by the pandemic either wait it out or find a new job, and in particular may seek opportunities which allow them to work from home; hence, the increase in home offices," he explained.
The good news for brokers and their clients is that most insurance companies are adapting to the changes quickly. Tjandrawinata said the most impactful assistance a broker can provide to their clients is being upfront on the exposures and letting the underwriters evaluate the risks accordingly.
"We are here to help create solutions for your clients," Tjandrawinata said. "I know at Cansure we are always finding ways to fit square pegs into round holes, so this is not new to us. We'll make sure we find bespoke solutions for each individual exposure."