Is your client prepared for an emergency? | Insurance Business - Page 3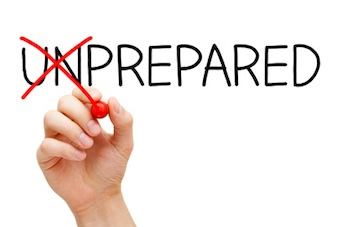 The poll also found that those over the age of 65 are most likely to feel prepared while those between the ages of 35-44 are the least likely.
"Financial emergencies, such as a broken furnace or major car repairs, can crop up at any time and, without some form of financial cushion, can potentially cause households to take on more debt than is necessary," said BMO vice president Janet Peddigrew. "The ideal emergency savings fund should be equal to three to six months of your income."
Alyssa Richard, the president of InsuranceHotline.com, cites the example of a spouse passing away and leaving the family carrying the burden to pay the mortgage as an excellent example of the need for proper life insurance coverage.
"When your family purchases a home it's important to think about the worst case scenario. If you or your spouse were to pass away would the burden of the mortgage be too much to carry on the family?" she asks. "To protect your family in this scenario it's important to consider life insurance or specifically mortgage life insurance. As the products are complicated, it's important to speak with a life insurance broker or financial advisor."