Seasonal homes: What brokers need to know | Insurance Business Canada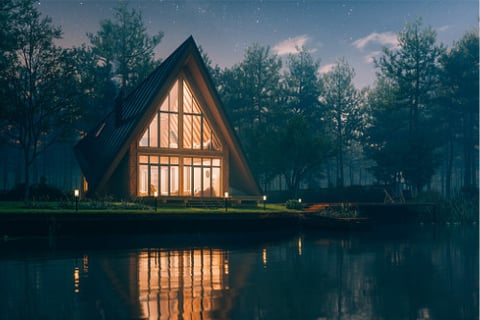 In a world of Vrbo and Airbnb, it's easier than ever for owners of seasonal homes to earn some extra income by renting out their well-placed vacation condo or fantastic lake house when it's not in use. But that decision isn't as simple as it seems - it can come at a steep price if the property owner doesn't properly consider the scope of their seasonal home insurance coverage.
"If rentals aren't declared in the existing policy, this exposure is considered material and may jeopardize the policy in the event of a claim," said Nathan Tjandrawinata, AVP, personal insurance at Cansure. "Many insurance companies now allow for some rentals, but they each have different requirements and guidelines. Brokers need to speak to their underwriters and assess the best options that fit the policyholder's circumstances."
How rentals are treated is one of the common differences in seasonal policies versus homeowner policies, but it's far from the only one brokers - and their clients - should be aware of.
"Our goal is always to inform the broker community so they can best serve their clients," said Brent Lexier, vice president of claims. "Hopefully brokers are challenged to think about the risks and ask more questions when underwriting them."
Another example of a common difference is how water in the home is treated. The most common loss in seasonal homes are pipe bursts, and brokers should make sure their clients are aware that under most seasonal home policies, even if it's only a few days of unoccupancy, in winter the main water supply should always be shut off — but again, each insurer has different requirements. Commonly, the policy will require it to be shut off after between 24 hours to six days unoccupied, to prevent pipe burst caused by the water in the undrained pipes expanding as it freezes. A lot of wordings also state if you are not draining the water lines, heat needs to be maintained in the dwelling, Lexier noted.
As for the risk of flooding, which is the second most common loss, brokers should make sure that coverage is added to the client's policy if available. It's also helpful to recommend mitigation action such as installing water alarms. Though these alarms are not commonly required, "it is recommended to mitigate the loss to a minimal level," Tjandrawinata said, adding they are a relatively low-cost and readily available option.
Another option is to have a neighbour check on the home more frequently, which helps avoid maintenance related losses that could be easily prevented, such as snowload on roof. If the authorized individuals are not able to check the property for a period of time as required by the policy, an option would be to consider whether a property manager would be a worthwhile investment. Again, the broker should check on the exact provisions of the policy regarding which individuals can check the home and how often this should be done, and should also speak with their underwriter to make sure the requirements are feasible by the policyholder.
Another consideration is Miscellaneous Exposure (Property and Liability). There may be added exposures brokers haven't considered but could be relevant to the policyholder's seasonal home, for example common items such as docks and boats, including things like canoes and kayaks.
"Not insuring these could cause the policyholder added expenses down the road," said Tjandrawinata. "The best way to ensure the policyholder is fully insured is to declare these exposures."
In sum, a homeowner's policy typically provides broader coverage than a seasonal home policy, and the main reason for that is the occupancies. If a property is left unattended for longer periods, losses tend to be more serious as no-one is able to mitigate the loss in a timely manner and therefore loss preventative measures need to take place.
"Often these loss control measures are indicated in the policy terms - this is the major difference between the policies," Tjandrawinata said. "If the requirements are not fulfilled, it may prevent a loss from being covered. After all, the onus is on the policyholder to prevent losses."