All businesses need to realize the risks of cannabis use in the workplace | Insurance Business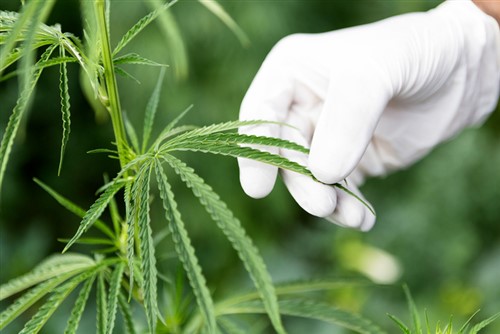 With two weeks to go until recreational cannabis use is legal, companies operating in the emerging sector will encounter risks as they strive to meet regulations, but so will all businesses with staff members who might be potential users of marijuana.
"Every business owner runs the risk of having employees who may be cannabis users, whether recreational or medicinal, and issues with regard to use may directly affect their employment performance," said Katherine Ferrante, vice president of sales and business development at ARAG. "An employer can't risk having their staff impaired or under the influence of cannabis – it presents the same risk as alcohol use in the workplace. As an employer you wouldn't want your staff serving clients and/or responsible for driving the company vehicle while under the influence. It's unlikely they'll be capable of properly performing their duties."
Whether it's a cannabis producer or a retailer, shop owner, daycare administrator or trucking firm, legal expense insurance will be a key element to protecting the legal rights of both marijuana-related businesses as well as any and all companies with employees who partake.
"At all levels, employment disputes could arise when determining levels of impairment and how this affects not only production but workplace safety especially if operation of machinery is involved," explained Ferrante. "Growers and producers are required to be licensed by Health Canada, and should there be a contravention of the licensing regulations and our insured wishes to appeal, legal expense insurance could play a role in covering their legal costs."
Crucial services provided under ARAG's Business Legal Solutions will help employers navigate a legal minefield if a dispute with an employee should arise, including a 24/7 legal advice line that's available to give business owners the opportunity to speak with a lawyer.
Read more: The billion-dollar opportunity in legal expense insurance
"If an employee is thought to be working or operating machinery while under the influence, the employer can, at any time, contact the ARAG unlimited telephone legal advice line and speak with a lawyer well versed in employment standards and labour law in a particular province," said Ferrante.
"They're then able to seek guidance on how to deal with that employee – how much notice do they need to give them if they wish to terminate employment, how can they [properly] either offer the employee rehabilitation or another job within the firm where medicinal use may not directly affect business operations. What options and measures are available to the business owner to avoid a resultant wrongful dismissal suit?"
If the best route to take is to let an employee go, that individual might sue their employer for wrongful dismissal. However, if a business has legal expense insurance, they may be provided a lawyer to defend them.
While legalization will certainly mark a milestone for the cannabis industry and insurance professionals who are offering commercial cannabis insurance, and ideally legal expense insurance, the new market and the risks it entails won't be clear until long after October 17.
"The full ramifications of the effects of cannabis legalization will not be fully understood or realized until well into 2019," said Ferrante.