ARAG CEO: 'I learned to approach change with excitement over fear' | Insurance Business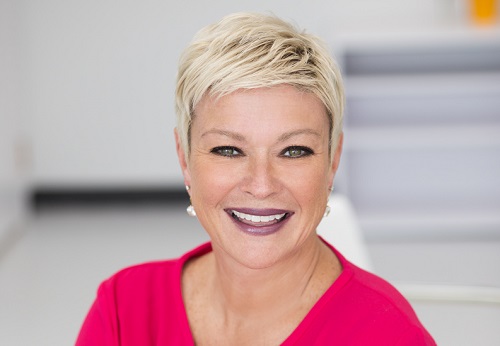 Nobel Prize-winning playwright George Bernard Shaw famously said: "Progress is impossible without change." Only those who embrace the new and are willing to open their minds to change will be able to advance.
It's easy to say: "Open your mind," but much harder to put that into practice, especially when an alien idea threatens everything you know and understand.
There are many current issues and ideas that need a lot more embracement. Take women in business, for example. Generally speaking, the idea of women being confident to tackle corporate challenges, take on leadership roles, and reach their full potential without having to shatter the so-called glass ceiling remains, to this day, somewhat alien.
But, as we all know, the idea of women being strong and successful is not alien at all. There's a dichotomy at play throughout the business world, which leaves strong, successful and educated women doubting themselves and their ability to progress. Identifying imposter syndrome and how to overcome it is one of the major themes that will be addressed at Insurance Business Canada's upcoming Women in Insurance Conference in Toronto.
ARAG Canada CEO Jo-Anne MacDonald (pictured) will be leading a session at the conference about how to navigate self-doubt as a rising leader and the value of supporting others through mentorship. The CEO is one of a very small group of female executive leaders in Canada's insurance industry. She spoke to Insurance Business about embracing change and her journey to the top.
"I was the youngest of three children. My parents raised my sister and me so that we had the same opportunities as our brother. The only thing our parents said was that we must all have education beyond high school and gain as many skills as possible to go into the workplace. I think I'm blessed in that there was never any impediment in my mind around what I needed to do and what I was able to do. I knew I had to work hard and that things weren't going to be given to me," MacDonald said.
MacDonald started her career in sales. She worked intentionally in multiple industries, including banking, pharmaceuticals, title insurance, property & casualty insurance, and now specialty insurance with ARAG. Her aim was to build experience in sales so that she could contribute thoroughly at a leadership level. She told Insurance Business she wanted to have all the successes and failures as a salesperson that she possibly could so that one day she could be an effective leader in a sales organization.
"Although banking and pharma may seem completely different to insurance with regards to product offering, the fundamental skills of sales and leadership remain the same. I've had a diverse background when it comes to sales, which I think has led me to a place where I can lead and support the team here at ARAG Canada," she said. "When I made the switch from the banking world into pharma, it was a complete 180 overnight. I was calculating mortgage penalties on a Friday and taking exams about the physiology of the eyeball on the Monday. Things really changed, and I succeeded in that change.
"I was quite young, but I remember evaluating that decision and thinking change isn't so scary. In fact, change is great and can be very rejuvenating. That was a pivotal moment that has really shaped my entire career, and it was all a bi-product of me wanting change as a young person and being offered a really great job. Coming into a CEO role, some people might think: 'Oh no! What's ahead of me here?' But because of my experience many years ago, I can approach new things with excitement rather than fear."
Of course, like all human beings, MacDonald sometimes doubts herself. It would be unnatural to lead a corporation without once questioning (albeit internally) a decision or a plan you've put in place. Her strategy for mastering any self-doubt is to have confidence in her decisions and to stay the course through challenging times.
"As a leader, and certainly as a CEO, you often don't get immediate results on a daily basis that determine whether the strategy you've implemented, the personnel you've hired and the products you're offering are absolutely right. When you don't have that immediacy, there are absolutely times when you start to question plans you came up with a few months ago," MacDonald commented.
"What I've learned in my career is that you must do the hard work up-front – developing the plan, evaluating the company's circumstances, understanding the market and so on. It can be grueling, but if you do that preparation work well and you feel confident in the product and the plan you've developed, you can be confident in your plan when those moments of self-doubt creep in. You have to show that confidence and apply that confidence to those around you. You have to stay the course and stick to your plan. Experience and confidence give you the drive to keep going."
It's also helpful to have a strong support network, both internally and externally to your organization, MacDonald added. She's had a number of mentors throughout her life, who have kept her grounded and have "challenged [her] in important ways". Throughout her career, MacDonald has worked with various national companies and has set up mentoring programs involving junior and senior employees. She said everybody can benefit from listening to a fresh perspective.
"I truly treasure the mentors I've had in my life," she added. "They've been extremely important to my personal and professional development over the years. I had my very first mentor at the age of 15, and he's still in my life today. I believe that whenever anybody enters a profession without a mentor, they should start to build relationships inside and outside of their network. Sometimes people get too worked-up inside their heads and they either think things are going horribly wrong or things are going very well – and maybe neither is true. It's good to be able to talk to someone about that, get back on track, and move through your professional career.
"If you have the courage to have open and honest discussions about your career, then things will change. I do feel that young women, even women my age, have to lean in more and get their voices heard. They have to take control over what their path is and will be, and they must find the courage to take action. If you sit back and wait, you're not going to get what you want. You must take control of your own destiny."
Want to hear more inspiring tales from Canada's most influential women in insurance? Join us for Women in Insurance Toronto at the Beanfield Centre on May 07, 2019. To sign up, click here.