ARAG is growing all over the world | Insurance Business Canada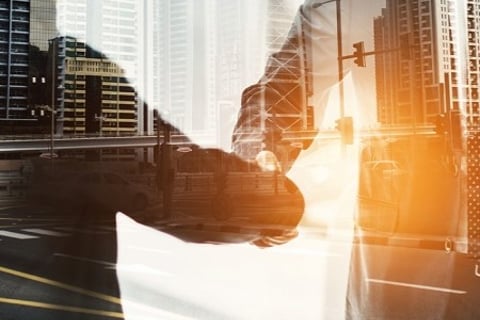 The ARAG Group's latest acquisition takes the global organization into its eighteenth territory and means that ARAG now serves more countries than any other legal expense insurance provider. CEO of ARAG in Canada, Jo-Anne MacDonald, welcomes the newest member of the global ARAG family.
Legal expense insurance has a history dating back more than a hundred years and is available in dozens of countries, all around the world. At the last count, global premium income was closing in on $20 billion and is growing rapidly in countries as diverse as Japan and South Africa.
Encouragingly, premium income growth is every bit as healthy in some of the longest established legal protection markets, such as Germany, as it is here in Canada
ARAG is growing too, and has made an agreement with its owner, the ARAG Group, to purchase DAS Ireland which was founded in 1996. This will bring the total number of countries in which we deliver affordable access to justice to eighteen, more than any other legal expense insurance provider.
The development of a legal protection market in Ireland has followed a similar path to the one we are on, here in Canada. There, as in the neighbouring UK, legal protection products are almost entirely sold via insurance companies and brokers to their personal and commercial clients, just as they are here.
The product line-ups in both countries are similar to ours too, with different solutions for families, motorists, businesses, landlords and affinity groups that can all be tailored to meet the specific needs of a particular broker's clients.
I have a great deal of admiration for Adrienne O'Sullivan, my fellow CEO who, more than anyone else, has been responsible for developing a successful legal expense insurance market in Ireland. As well as bringing together a highly knowledgeable and effective team, she has raised the profile of how important affordable legal protection is to families and businesses in her country.
Adrienne is a hugely respected figure in the Irish insurance market, having served as both a director and President of the Insurance Institute of Ireland, a director of the Insurance Charities there, as well as being a longstanding council member of the legal protection insurance industry's international association.
I am very much looking forward to working with her and welcoming her to the ARAG family.
Jo-Anne MacDonald is CEO at ARAG Services Corporation, and she can be reached at [email protected]