ARAG makes serious moves in the market as it grows Canadian presence | Insurance Business Canada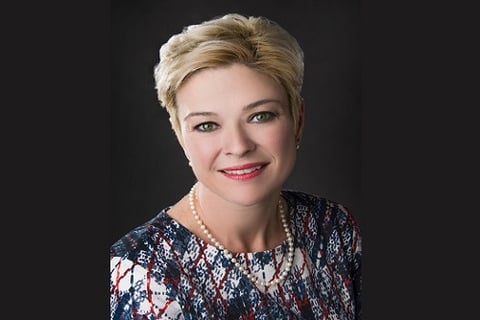 With warmer weather comes the time for renewal and renovation, at home and, for one insurer, at work. Düsseldorf-based ARAG Group opened its doors in Canada a year and a half ago, and now that the managing general agency (MGA) has its feet firmly on the ground, it's taking the next steps to compete in the Canadian insurance marketplace.
A move into new offices located in the heart of Toronto's downtown is coming in the summer for ARAG Services Corporation, which specializes in legal insurance. In the meantime, the company is bringing together well-known faces from the industry and establishing top-tier relationships with premier brokers.
The executive in charge of building on ARAG's solid foundation in Canada is newly appointed CEO Jo-Anne MacDonald (pictured), who's been in the role for about two months. Her extensive resume before coming over to ARAG includes experiences in sales and broking. Most recently, MacDonald was the vice president of sales and marketing at Verge Insurance Group, and, prior to that, she worked for Chicago Title Insurance Company and First Canadian Title. The leadership role at the MGA was a perfect fit for MacDonald's range of talents.
"Interestingly enough, ARAG's product offering really does combine the legal part of things – such as the title insurance piece – with the broker part of things, which of course was the brokerage that I came from," she told Insurance Business. "I think ARAG recognized that was a unique background that was hard to find anywhere else because I have had this varied career, when you map it out."
Moving into the top spot at ARAG Canada doesn't mean MacDonald is alone. She highlights her tenured team that has both the product expertise and insurance experience to successfully cultivate the Canadian brand. Having the backing of a European enterprise with a premium income of €1.73 billion (C$2.66 billion) doesn't hurt either.
"Even though we're functioning a bit as a start-up in Canada, of course we have this huge company behind us and we're in the seventeenth country, so we have 16 countries previous to Canada coming into the marketplace that we can draw that experience from," explained MacDonald.
While the discussion of women's role in insurance is ongoing – MacDonald points out that many support staff and administrative roles are still often filled by women – the CEO never doubted that female leadership was the norm, with help from her late mother who constantly challenged traditional roles.
"Growing up in that sort of household, my sister and I certainly had zero idea that it might not be possible to do everything that my brother was doing," said MacDonald. "I had a very clear direction that whatever I wanted, I could get it because that's certainly the way my mother was way back in the 40s and 50s when women just generally weren't mavericks."
While developing her career, MacDonald learned everything she could in each role so that when the time came to move on to the next rung of the leadership ladder, she was ready and confident to do so. Having other examples of strong women in the workforce also helped – during Macdonald's time at Verge Insurance, every single leadership role was held by a woman.
Her advice to other women in the industry?
"Feel comfortable with the talent you've procured, go after what you want to go after, and don't wait for something to happen," said MacDonald. "That has been my path and that certainly has culminated into this role as CEO with ARAG. I've had a very positive journey thus far as a woman in business."
Related stories:
Time to remind your clients about legal expenses cover
ARAG reveals new CFO for Canada