ARAG offers free digital legal tools for commercial clients | Insurance Business Canada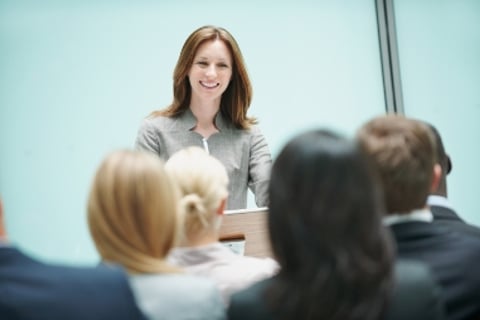 Among the many benefits that ARAG's Business Legal Solutions policyholders enjoy, perhaps one of the most underrated is access to its online Legal Document Centre. Ian Braid, ARAG's Vice President of Sales and Business Development, explains why the service is so popular with commercial clients and also with the company's supporting brokers.
We've all heard it and most of us have probably said it, at one time or another: "You can do almost anything online these days." Who would have thought, even 10 years ago that, every day, people would be filing tax returns or ordering new cars online, specifying every possible option and detail.
Many people are similarly surprised to learn that even quite complex legal documents can be drafted using online tools.
Online document building tools like the ARAG Legal Document Centre were pioneered as far back as the early 1990s and have developed enormously in both their range and sophistication. The market still tends to divide between more expensive pay-per-use services and cheap or free tools that are either substandard or very basic and designed to channel all but the simplest cases into paid work for a law firm.
ARAG policyholders have the best of both worlds, with free use of some of the most sophisticated legal document building tools available in Canada.
There are dozens of different documents and forms available for businesses alone, ranging from a simple letter of recommendation to employee contracts and partnership agreements. Inevitably, employment documents are among the most popular, but there really is something for every business, including a confidentiality agreement, business plan and even a music recording contract.
If the range of documents is impressive, the ease with which they can be put together really sets the ARAG Legal Document Centre aside from most other services. The sophisticated digital platform simply asks users a range of straightforward questions and assembles a legally binding and professionally formatted document that is tailored to the specific circumstances and needs of the business.
Once generated, the documents can be printed and stored online for future reference.
Inevitably, the popularity of such services among our Business Legal Solutions customers has made them a big hit with our broker partners, too. Brokers have their own businesses to run, so they can see the obvious value of such intuitive tools that could save them and their clients a lot of money through the year. It doesn't take long for most businesses to save more than their whole legal expense premium.
But perhaps the most appealing aspect for brokers is the opportunity to provide clients with something of tenable value that they can take advantage of without ever having to make a claim.
Ian Braid is Vice President of Sales and Business Development at ARAG Services Corporation. He can be reached at [email protected]
Let us carry the burden, so you can live your life.