Brokers looking to stay competitive should take heed of legal insurance | Insurance Business Canada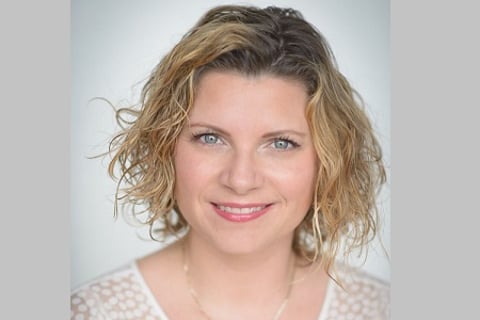 On the heels of ARAG Group opening the doors to its brand new Canadian offices, one of the team's key members spoke with Insurance Business about the world of legal expense insurance and why there's still plenty of room for growth.
Nancy Babeu (pictured) joined ARAG in May as the principal broker for ARAG in Quebec and is also heading up business development in that province as well as Eastern Canada, bringing with her years of experience from across the industry. In this Q&A, she explains why brokers should take notice of legal expense insurance.
Tell us about your career trajectory. How did you end up in the insurance business and a principal broker for ARAG?
Like most people in the insurance industry, [it was] purely by chance and by accident. I was working at the TD Bank customer service [department] and was looking for a new challenge, and applied to Belair Direct, which is a direct insurance company in Quebec and Montreal, where I was basically got the training and education to go and get my agent licence. I worked there for two years, and then went on to work in personal lines and commercial lines in a brokerage office.
From there, I worked at Allstate in business development. I went on to manage a personal lines department in a brokerage firm in Westmount, and then I spent four years at DAS Canada, a legal expense insurance company. Now since May, I've been with ARAG.
When you look back at your career, what would you say are your proudest accomplishments?
I think just having such a well-rounded experience. I've done sales, I've done underwriting, personal lines, commercial lines, and now I'm in legal expense insurance. I think that ultimately, I'm very proud of the place I am now, where I've taken basically a career that's started as a 'I'm going for a new job' to being able to offer support and help to people in accessing the legal system in Canada.
What's the state of legal expense insurance in Canada today?
I characterize it as a new and growing field – lots of room to grow. There needs to be a lot of work done in terms of educating and making the product known to both the consumer and to the insurance specialist, the brokers out there. In Quebec, there's a little bit more knowledge. It's a product that's existed for much longer than in the rest of Canada, but not at the same scale as what ARAG or legal expense insurance companies that specialize in [it] are offering right now.
What are some of the complexities in offering legal expense insurance?
There really needs to be some work done on awareness and product knowledge so that the insurance professionals become aware and comfortable with offering this to their clients.
What are some of the benefits of legal expense insurance?
It offers access to justice to individuals or business owners – self-employed, small to medium business owners – and gives them access to legal professionals, lawyers, [and] legal assistance that allows them to either defend or pursue their rights in the legal system, even when they don't have a budget to do so.
What are the unique challenges facing brokers in Quebec and Eastern Canada?
I think, again, it's a little bit of the awareness, product knowledge. In general, competition is fierce, so I think that it's really to help them understand that legal expense insurance is a good product to help differentiate themselves from competitors and provide the best possible risk analysis for their clients in offering them all avenues of insurance protection they can.
Outside of the office, how have you contributed to your community?
For the past four years, I've been involved in a youth football association. It's somewhat of an underprivileged area, so I've been involved in numerous positions – I've been the president, I've been the vice president of administration and finance. I'm now fully trying to pass on this torch, but I'm still there as the ombudsman.
I am also part of the Women in Business network in Quebec, [Réseau des Femmes d'affaires du Québec], so leveraging all kinds of different things – getting women equality and recognition in the workplace through networking with other women.
I've just joined the Board of Directors for the Canadian Families and Corrections Network. This association basically helps families of incarcerated individuals with either providing them with support or any type of assistance they may need, whether it be dealing with the situation, [or] financial fundraising.
Related stories:
To do farm insurance right, you've got to know the world of farming
Online commercial broking platform is open for business in Western Canada