Businesses butting heads with neighbours can get help from legal expense insurance | Insurance Business Canada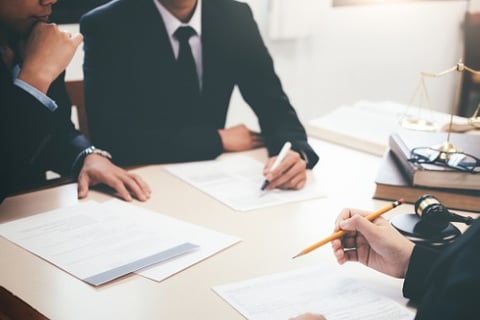 Homeowners and renters sometimes run into issues with their neighbours that can escalate into legal disputes, but they're not the only ones who might have to face these obstacles. Business owners can also face problems with neighbouring commercial entities that can turn into bigger legal conflicts.
"Examples include blocked customer access to the insured's business premises due to renovation work at an adjoining business, or allocated customer parking spaces for the insured business being used by the customers of a neighbouring business, or noise (building work, music, etcetera) emanating from an adjoining business premises, deterring customers from wanting to stay in our insured's business premises," said Graham Martin, AVP of underwriting at ARAG.
These types of obstacles posed by a nearby business can impact an insured's operations, from seeing less walk-in customers, which in turn could reduce income, as well as it taking longer to get customers back in the door once normal service is resumed.
To help address these and many other legal problems that a business owner could face during the course of their operations, Martin recommends legal expense insurance (LEI). A good legal protection policy offers much more than simple insurance for this type of issue, and even extends beyond strictly legal matters to cover tax audits or an appeal against a Canada Revenue Agency decision.
In the case of neighbourly disputes with other businesses, Martin explained, "The ARAG lawyer could pursue a court order to prevent the cause of the issue from continuing."
Other common business legal issues that LEI can address include problems with employees or ex-employees, breaches of health and safety regulations, criminal matters, licence issues, breach of contract disputes with suppliers and customers, account receivable issues, and tax audits, making this a key coverage for brokers to offer their commercial clients.
Let us carry the burden, so you can live your life.