Businesses sensitive to legal issues can find refuge in legal expense insurance | Insurance Business Canada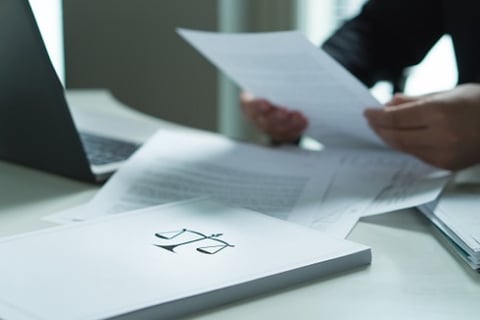 Construction businesses face an assortment of legal issues that can have an impact on their bottom lines. That's why legal expense insurance (LEI) has become a critical tool in one broker's toolbox when advising clients in this industry.
"LEI is relevant when it comes down to contract disputes and debt recovery, and a lot of smaller businesses have huge exposure to that, where they get into a conflict with a bigger business or a customer that refuses to pay them for the work they've done," said Stanislav Kojokin, managing partner at KASE Insurance, a division of Lyon & Butler Insurance Brokers. "Normally, they don't really have any legal recourse because they're a small company and they don't have a legal department, and their only action is to pay a lawyer and spend a lot of money on legal expenses."
As a result, many smaller companies will leave these issues alone and move on to the next project, which means they don't get the access to justice that they deserve. That's why offering LEI solutions, like ARAG's legal expense insurance offerings, is so important.
"With legal expense insurance, they get immediate access to speak to a lawyer and they also get coverage that will cover them to recover the money that somebody's not paying them," explained Kojokin.
As construction companies grow, they also need access to deeper expertise because they're taking on more risks, especially if they don't have a legal department in-house.
Read more: Legal expense insurance takes risk management to a new level
"LEI can act as their internal legal department," said Kojokin.
In turn, brokers should continue to build up their knowledge of legal expense insurance in order to help their clients understand the product and why they need it. Brokers should aim to have one-on-one conversations with their clients, and provide real life examples where LEI can help so that businesses aren't left to do their own research, according to Kojokin.
With ARAG making waves in the LEI market in Canada, expanding its presence from coast to coast, the KASE broker told Insurance Business that it's great to have another legal expense option to offer clients.
"We're doing a lot of business with them because of, number one, their experience and their size, but number two, their products are simpler to work with for my clients," said Kojokin, adding that with ARAG in the marketplace, "hopefully that's going to result in healthy competition, which will provide brokers more tools to help clients."
Let us carry the burden, so you can live your life.