Canadians shouldn't have to stand alone in court | Insurance Business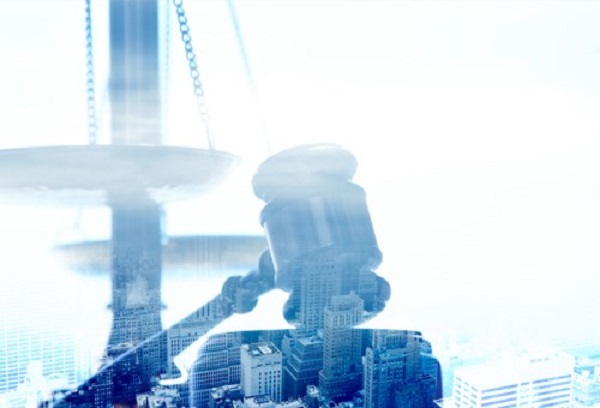 Ensuring access to justice for all citizens is a hot topic in many countries around the world, and Canada is no exception. The increasing number of unrepresented litigants trying to navigate our justice system is a growing problem, not only for them personally, but for our courts as well. Jo-Anne MacDonald, CEO of ARAG, says that legal protection could be a key part of the solution.
A fascinating interview aired on CBC Radio's The Sunday Edition recently, which highlighted the fact that more and more Canadian citizens are being forced to represent themselves in court because they simply cannot afford the cost of hiring a lawyer.
As well as being a Distinguished Professor in the Faculty of Law at the University of Windsor, Julie Macfarlane has been Director of the National Self-Represented Litigants Project (NSRLP) since 2013, working to increase understanding of the unrepresented litigant problem and promote solutions.
Clearly, a complex issue like this is not going to be solved overnight, but legal expense insurance has the potential to make a significant impact on the number of Canadians who find themselves in court without any professional support or representation.
Our founder's vision, more than 80 years ago, was that everyone should be able to access the justice system, not just those who could afford it. While obviously a commercial organisation, ARAG is still driven by that founding principle today, in 18 countries around the world.
In Canada, the idea of insuring oneself, family or business against the most common legal risks is still relatively new, but growing rapidly. ARAG offers products, typically purchased through a broker alongside other insurances, for families, motorists, businesses, landlords, and groups or associations.
Products generally provide legal resources and advice over the phone on any matter, but also indemnify the legal costs associated with the most common disputes for each type of policyholder.
So, businesses are covered for disputes with employees, whereas landlords have protection against problematic tenants.
Across Europe, where legal expense insurance is far more established, more than half the population of some countries enjoy the benefits of such low-cost, high-value protection. The beauty of tailoring products to the needs of a particular broker's customers is that they are protected against the types of dispute they are most likely to face.
Wherever you live, providing affordable and fair access to the justice system is never going to be an easy problem to solve, but legal expense insurance has already levelled the playing field in many countries and is starting to make the difference in ensuring that fewer Canadians find themselves in court, unprepared and without any professional representation.
Like Julie Macfarlane and the NSRLP, ARAG is committed to ensuring that Canadian citizens have fair and affordable access to the justice system which means that, should they find themselves in a courtroom, they are not disadvantaged because they could not afford a lawyer.
Jo-Anne MacDonald is the CEO of ARAG Services Corporation.
Related stories:
Personal injury lawyers want NL to push back insurance review
Equifax breach bill continues to soar