Filling in the missing piece to your insurance puzzle | Insurance Business Canada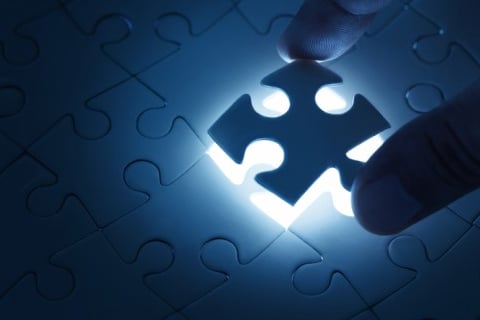 Brokers generally do a great job of piecing together a package of commercial covers to suit the needs of their commercial clients, but the standard array of policies can leave businesses exposed to some significant risks. Katherine Ferrante, Vice President of Sales & Business Development at ARAG, explains how legal expense insurance can fill the gaps in coverage.
Advising commercial clients on the cover that they need is rarely an easy job, especially when talking to small or even medium-sized businesses that may have limited experience in such matters. Terminology that we all use every day can be confusing to some insurance-buyers and it is vital to make sure the client knows exactly what risks they are insured against but also what cover they have opted not to take.
One of the most attractive features of commercial legal expense insurance is that it fills several potential gaps in coverage, insuring risks that a business might be forgiven for thinking they were protected against, but probably are not. We often refer to legal protection as the "missing piece of the jigsaw" because it fits so well with other types of commercial insurance to provide a more complete package.
For example, any standard commercial general liability (CGL) policy should protect the business against a claim from a third party who has been injured or had their property damaged as a consequence of its business activities. What happens though, if the business wants to pursue a claim against a third party if it is the company's property that was damaged or one of its employees who was injured.
Asserting a company's legal rights can be cripplingly expensive, especially if the third party your client is trying to pursue is a much bigger organization, with much deeper pockets.
Fortunately, legal expense insurance is designed to help the business pursue a claim if a third party was to damage, trespass on or cause a nuisance to the business property. Extra protection is also available to protect company employees, should they be injured by another person or face civil proceedings for discrimination or as a trustee of the company pension fund. It even extends legal and practical support to an employee who might find themselves the victim of identity theft.
Legal expense insurance can help to protect businesses and their employees against potentially huge future legal costs by asserting the insureds legal rights. Legal expense insurance can also help protect individuals or businesses in legal proceedings through the panel of lawyers that is kept on retainer, who specialize in a vast range of areas of law.
Directors and officers (D&O) products as well as errors and omissions (E&O) cover do offer protection in the event of allegations that company failings have resulted in financial loss, but what happens if the business should face criminal charges or a police investigation? The legal defence cover that legal expense insurance provides can be vital in such circumstances.
D&O cover is also very useful to protect company officers if the company falls foul of the tax authorities, but it won't pick up the bill if the business has to undergo a federal or provincial audit or wants to appeal an unfavourable decision by the CRA. Again, the tax protection available in a good legal expense insurance policy is there to fill the gap.
Legal protection policies offer many more benefits besides these examples, not to mention the legal advice helpline that is there to provide answers to any question a policyholder might have about the legal aspects of running their business.
Whether dealing with employee disputes or regulatory investigations, legal protection offers a new level of risk management in areas often left exposed by other insurances, to provide more complete protection for commercial clients.
We're always happy to explain how legal expense insurance can fill the gaps.
Katherine Ferrante is Vice President of Sales & Business Development at ARAG Services Corporation
[email protected]