How brokers are putting legal expense insurance to use for the benefit of business owners | Insurance Business Canada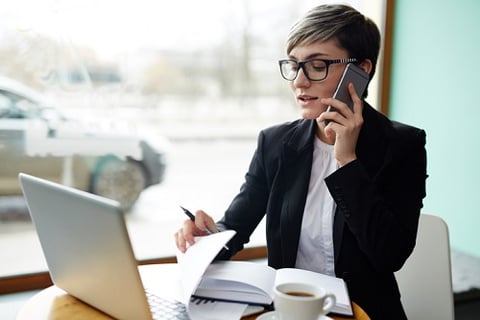 Canadian business owners already have a lot on their plates when it comes to the day-to-day management of their companies, on top of potentially having to deal with legal issues that can arise from a dispute with an employee over wrongful termination, appealing an assessment by the Canada Revenue Agency (CRA), or requiring defence during a Ministry of Labour investigation.
Brokers are increasingly finding that legal expense insurance (LEI) is an important product to have in their arsenal since it can help their commercial clients be better prepared for legal hurdles.
"Legal expense insurance is a product that every broker should offer clients," said J.R. Genua, commercial account executive at BrokerTeam Insurance Solutions. "It provides access to legal advice with just a phone call and responds when businesses are faced with unexpected issues that could run up a significant bill when working with a lawyer. Having an LEI policy in place protects the cashflow of the business and the time that the business owner would have to spend dealing with these issues unassisted."
Brokers have also found that LEI has an important role to play for clients in every sector.
Read more: Legal expense insurance takes risk management to a new level
"The industries that I service are construction and manufacturing, and a lot of important issues that small businesses and mid-sized businesses deal with are collecting receivables, dealing with their suppliers, and contract disputes," said Stanislav Kojokin, managing partner at KASE Insurance, a division of Lyon & Butler Insurance Brokers. "[LEI] is really important for them as their business grows. The legal expense covers disputes with CRA and it also covers employment disputes, and all those things are so relevant to a small Canadian business."
LEI likewise protects clients against the coverage gaps left by CGL, E&O and D&O policies, according to Roger Bickers, senior account executive at Heart Lake Insurance Brokers. Yet many business owners still don't know about the benefits of LEI, in part because it's a relatively new product in Canada. Kojokin told Insurance Business that in the markets KASE specializes in, the majority of owners aren't aware that a legal expense product exists.
A leader in the LEI space, ARAG is spreading the word about its insurance offerings from coast to coast, and brokers are finding that the company's solutions are exactly what their clients need.
"It's not surprising that an international leader in LEI provides the innovation and service we need to offer the right protection to our clients," said Bickers.
Added Genua, "ARAG is the right choice for LEI due to their extensive experience in this space, their fantastic resource materials available to brokers and their legal document centre that is available online to policyholders." He calls his personal experience with ARAG "fantastic" because requested quotes are provided quickly, while policy features and wordings are clear and easy to understand.
Read more: Flourishing Canadian market brings growth and risks for SMEs
With business owners protected against paying huge legal costs, and having access to resources, from lawyers to a 24/7 legal advice helpline, they can focus on what matters – building out their companies.
"LEI helps business owners grow their business with peace of mind," said Kojokin.
Related stories:
All businesses need to realize the risks of cannabis use in the workplace
Weinstein's insurers maintain they do not have to cover his legal fees