Insurance solution helps keep landlords legal | Insurance Business Canada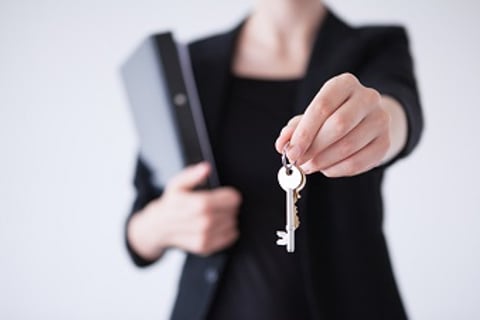 While maybe not the first group of clients that comes to mind when brokers start talking about legal expense insurance, landlords across the country are finding the combination of legal advice, resources and indemnity against the costs of common disputes to be an indispensable tool for managing the risks of letting property. Ian Braid, Vice President of Sales and Business Development at ARAG, explains why.
This is a busy time of year for landlords, as young tenants have been moving into let properties at the start of a new academic year and working renters, returning from vacation, start pondering the age-old question of 'move up or make do?'
While having the right insurance for a rental property should always be high on any landlord's list, even some brokers serving the rental sector are unaware that clients can insure themselves against the legal issues arising from letting a property.
Landlords should be in a relatively good place at the moment. Last year, the vacancy rate dropped significantly to a 10-year low of 2.4%, largely as a result of the growing gap between demand for rental properties and supply, according to the Rental Market Survey conducted by Canada Mortgage and Housing Corporation.
But there are also plenty of causes for concern. As well as the perennial challenges that landlords have always faced, such as damage to property, unpaid rent or tax investigation, developments such as the legalization of cannabis have created new risks that can vary from province to province.
For brokers arranging insurance for landlords, Landlord Legal Solutions provides a broad package of benefits for their clients and a great way of differentiating their offer from competitors.
Even without needing to make a claim, a landlord legal protection policy offers great value. Round-the-clock legal advice is available over the phone, to help ensure that landlords know their rights and those of their tenants.
ARAG policyholders also have access to the Legal Document Centre which, among a host of other useful tools, includes document builders for everything from a rental agreement to an eviction notice, all of which will be tailored to the province in which the property is located and other specific circumstances.
Finally, the insurance indemnifies the landlord against the legal costs of a wide range of common problems that can crop up when letting residential property. Whether they need to recover rent arrears, evict a tenant or even defend themselves against criminal charges brought against them for something they've done in their capacity as a landlord, legal expense insurance has got their back.
There is even an optional rent indemnity section, to protect a landlord's income if a tenant cannot or will not pay their rent. Province specific advice is also available on tax matters concerning the let property, which extends to covering the legal costs of facing a formal investigation by the CRA.
All in all, Landlord Legal Solutions offers enormous value to professional and part-time landlords, whatever the extent of their property portfolio. As a consequence, it is also a really important product for brokers with landlord clients.
Ian Braid is Vice President, Sales & Business Development at ARAG Services Corporation and can be reached at [email protected]