Legal expense insurance takes risk management to a new level | Insurance Business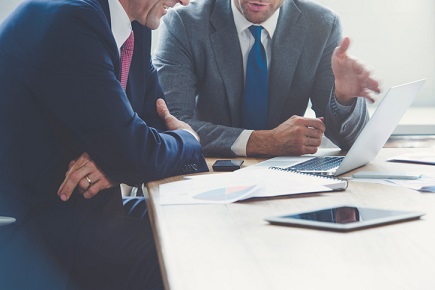 Advising commercial clients on the different ways that they can manage the diverse risks facing their businesses is a key role for brokers. While the threat of legal action may not be new to business owners, the opportunity to mitigate is a vital development in commercial risk management, writes Katherine Ferrante, Vice President, Sales & Business Development at ARAG.
Business owners are well accustomed to talking to their insurance advisors about managing the various risks that their particular organization may face. While the profile of different risks may vary from one business to another, they understand that risk management is an important tool for protecting the very future of any company.
The legal risks that businesses may face will also vary, depending on the size and nature of the operation, which is why a wide-ranging legal protection policy is invaluable, especially to SMEs. Companies with more employees are inevitably much more likely to face a dispute with one of them than those with only a few. Similarly, businesses operating in a heavily regulated sector are much more likely to face action or intervention from a regulator.
Whatever the profile of a particular business, managing legal risks starts with a legal advice helpline that is available to answer any questions about the company's legal affairs. Such a helpline isn't just there to provide early guidance in the event of an emerging legal issue. ARAG's business policyholders can call their legal helpline at any time for guidance about any legal question.
This is important because SMEs in particular can often be discouraged from seeking advice on day-to-day legal matters by the cost of a lawyer's time and, like most risks, having the right practices and policies in place is usually a company's best defense. Prevention is always better than cure.
There are plenty of employment disputes, for example, that might never have developed or could have been nipped in the bud at an early stage, if the employer had the right contracts and workplace policies in force or had taken early advice about an emerging situation.
Having sound legal advice just a phone call away is also critical in helping businesses stay on top of the frequently changing legal environment. How, for example, should businesses react to the recent legalization of cannabis for recreational purposes? Do policies need to be updated?
Managing legal risks doesn't stop with high-quality legal advice though. Legal expense insurance also indemnifies the business against the legal costs of some of the most common legal disputes. Having the right employment practices and policies in place may prevent the majority of disputes, but some may still emerge, and the cost of them could be crippling for an SME.
Equally, tax matters can be a headache for almost any organization and standing up to the CRA would be daunting for an SME facing an audit or looking to appeal a decision. Good legal expense products also cover the costs of professional help in such situations, which might otherwise be very expensive to defend.
Whatever the type of business and whatever its size, every enterprise will face legal risks. The very largest of companies manage them with in-house legal teams and law firms on big retainers, but for most businesses, a legal expense insurance policy offers the most cost-effective means of defense against the threat of legal costs.
Brokers are in a unique and trusted position to provide their commercial clients with this new level of risk management. They will certainly thank you for recommending it.
Katherine Ferrante is Vice President of Sales & Business Development at ARAG Services Corporation [email protected].