Mistletoe, marijuana and #metoo: The changing risks of the Christmas party | Insurance Business Canada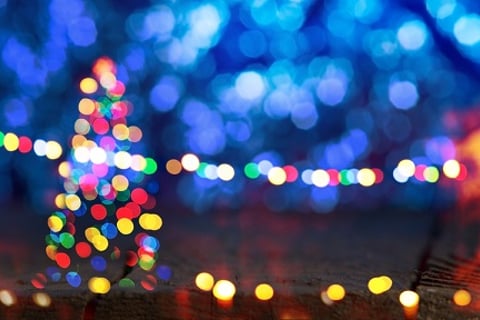 by Jo-Anne MacDonald, CEO at ARAG
The company Christmas party has always brought with it a certain amount of risk. While still a great way for businesses to show their appreciation and for staff to let their hair down after a year of work, the chances of incidents, accidents and allegations start to multiply once the party clothes and alcohol come out.
This is hardly an emerging risk for businesses in Canada. Almost as long as there have been office parties, there have been morning-after calls to the HR department, which then has to sift through the blurry recollections and, in the worst cases, call the company lawyer.
The bigger ticket post-party litigation has historically centered around corporate liability for injuries sustained or caused by employees making their way home under the influence of company-supplied drinks.
It wasn't a Christmas party but, back in 1996, Jacobsen v. Nike Canada Limited found the employer 75% liable for the catastrophic injuries suffered by an employee after supplying him with beer and allowing him to drive home from a location that wasn't his regular place of work.
Even though the alcohol was consumed voluntarily and had been followed by further drinking elsewhere, the Supreme Court judged that Nike had failed in its duty of care to ensure an employee's safe return from such a location, especially as it had provided the beer.
There have been numerous notable cases since, some of which have clarified the circumstances and extent of a company's liability. What is different in 2018, however, is the legalization of cannabis.
If a company is picking up the tab for Christmas drinks, should it not also provide marijuana for those who prefer a smoke to a drink?
Some experts have gone so far as to say that companies might consider it. However, most would agree on two things. First, businesses are under no obligation to do so and, second, like most aspects of our new cannabis legislation, this is uncharted territory that will only be properly mapped out in the courts.
It would be difficult to deny an employee their new right to use marijuana at an off-site Christmas party, especially if they don't have to be back at work for 48 hours, but anything more than this might risk the business getting embroiled in one of the inevitable test cases.
The other issue that inevitably prompts a lot of legal advice queries at this time of year is the law around harassment. Here, it isn't a fundamental change in legislation that has increased the potential risk faced by businesses entertaining staff – it is a social shift.
It is little more than a year since the #metoo movement really took hold and became a global phenomenon. In Canada, there have been some very high-profile harassment claims and many more, less-documented ones in every part of the economy.
The behaviour that constitutes sexual harassment, at a Christmas party or any other time, hasn't changed. A company's liability for what is wrong and illegal now is the same as it was before #metoo. What has apparently shifted is victims' awareness and willingness to speak out.
Statistics for reporting harassment and assault and seeking support afterwards both saw significant increases nationally and on a regional level in 2017, which have been attributed to #metoo and other high-profile coverage such as the Globe & Mail's Unfounded investigation.
A comprehensive study published by the Angus Reid Institute earlier this year further showed that the proportion of women who had experienced sexual harassment or assault in the workplace and had reported it to their employer has increased by 5%, since their 2014 study.
Increased reporting can only be a good thing and will hopefully be matched by improved awareness and behaviour on the part of those who, in the past, might have said or done wholly inappropriate things, just because the drinks were flowing and the lights were low.
It has increased the legal risk for businesses though. It is easy enough to find lists of tips about minimizing such risks at the company Christmas do, but they are no substitute for proper risk management and sound legal advice that is specific to a business.
But like any other risk, even the best policies, procedures and advice won't eliminate it entirely. Which is why advice and insurance against legal costs go hand-in-hand in any good business legal protection policy.
If businesses are aware of the risks and have access to sound legal advice about how to manage them, there's no reason we shouldn't all be able to celebrate the holidays safely and without fear that inappropriate behaviour will ruin the party for everyone.
If you would like to find out more about how your commercial clients can manage the risk of harassment claims and a host of other potential legal issues, then get in touch.
Jo-Anne MacDonald is CEO at ARAG Services Corporation. She can be reached at [email protected]