Restaurant owners face a menu of legal risks | Insurance Business Canada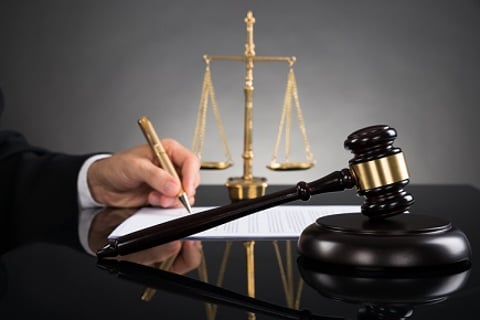 Running a restaurant franchise is far from a piece of cake, but when it comes to legal issues that can come up during the course of a restaurant's operations, some owners may be biting off more than they can chew if they don't have legal expense insurance.
From hard-to-manage employees to tax audits, restaurants have a whole menu of legal risks they can encounter. For example, a fast food employee who is terminated after repeated warnings for being late to shifts could take action against their past employers on the basis of discrimination. If the owner receives a receipt of notice of wrongful dismissal action, they're on the hook to cover their legal expenses over the course of their defence.
Because a restaurant's customers often pay for their bills with cash, these businesses also tend to be targeted for audits by the Canada Revenue Agency (CRA) – another legal issue that could weigh on their finances.
In both of these circumstances, and many others, the restaurant owner can lean on their ARAG legal expense insurance policy for help.
In terms of the disgruntled employee, the owner contacted the ARAG telephone advice helpline to seek guidance after receiving the action. In turn, "A claim was opened to defend the restaurant owner," said Ian Braid, VP of affinity partnerships at ARAG. "The majority of small businesses do not have a human resources department, so the employment disputes cover within the ARAG Business Legal Solutions policy becomes an important resource to seek information on employment law and labour standards."
Meanwhile, when facing the tax audit, "The owner contacted the ARAG legal advice helpline to seek guidance. A claim was opened and appropriate accounting professionals were assigned to work with the restaurant owner and his accounting firm during the CRA audit process," explained Braid.
Legal expense insurance for restaurants can also help with statutory licence appeals, should an insured's licence be threatened with suspension, alteration or cancellation, and property protection, if an individual damages, trespasses on or causes a nuisance to a physical location. Issues involving contract disputes and debt recovery are likewise covered.
With 98.2% of accommodation and food services businesses in Canada falling into the small business category, according to a January 2019 report from Statistics Canada, many restaurant owners need all the help they can get when wading through a legal problem.
Read more: Licensing issues can cost business owners thousands in legal costs
"The majority of small businesses do not budget for the many legal expenses that can arise during the daily course of doing business. So, an ARAG Business Legal Solutions insurance policy becomes an invaluable resource to uphold their rights," said Braid.
Let us carry the burden, so you can live your life.