Safety in numbers | Insurance Business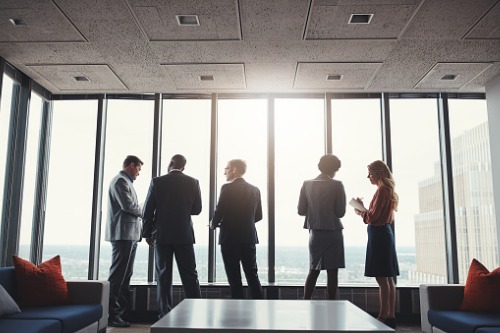 While legal expense insurance has become a familiar product, sold alongside motor, home and business policies, its distribution as a member benefit for associations, organizations and other affinity groups is perhaps less well-appreciated. Katherine Ferrante, ARAG's Vice President of Sales & Business Development, explains how legal protection can be tailored to suit the needs of any group.
Whatever their collective interests and means, any given affinity group is likely to have some common legal needs. Those needs might be generic, the same for any individual or family, or they might derive from that group's exposure to certain civil or even criminal legal risks.
From foster parents to police officers, ARAG provides legal advice and protection to many, very diverse groups and is experienced in tailoring cover to suit each group's unique needs. Cover can equally be offered to the staff of a company as part of a wider employee benefits package.
Whatever the group, the foundation stone of such a policy is access to legal advice, over the phone, on any personal legal matter. Whether a group member needs to talk about a taxation issue, a problem at work or any other confidential matter, it is often important that the provider of such legal advice is clearly independent of the employer or association, and ARAG is a global brand that employees or group members can trust.
Members understand that getting advice from a lawyer on almost any legal issue can easily run to hundreds of dollars per hour, so having a free legal helpline to call is, in itself, a benefit that is both highly valued and well utilised.
Group policies, whether bundled as part of a benefits package for employees or members of an association, also offer indemnity against the legal costs associated with various common types of dispute.
Such problems may be generic, such as a disagreement with one's employer, a personal audit from the CRA, a dispute over a contract concerning unsatisfactory goods or services, or even if a third party were to cause a member injury or damage their property.
However, cover can also be tailored to protect group members from particular risks where, for example, individuals might be subject to sanction by a trade body or regulatory authority. This can be especially important in professions where regulatory approval is necessary to continue working in that field.
We've found that such cover is particularly popular in sporting associations and groups, where members might find themselves subjected to unfounded criminal allegations, but also for professions as diverse as architects and paramedics.
Whatever the make-up and needs of a particular group, ARAG can build a legal benefits package that members will use and appreciate, helping brokers to differentiate their offer and retain business year after year.
Katherine Ferrante is Vice President, Sales & Business Development at ARAG Services Corporation
Let us carry the burden, so you can live your life.