Tenants not paying rent is just one legal issue that landlords face | Insurance Business Canada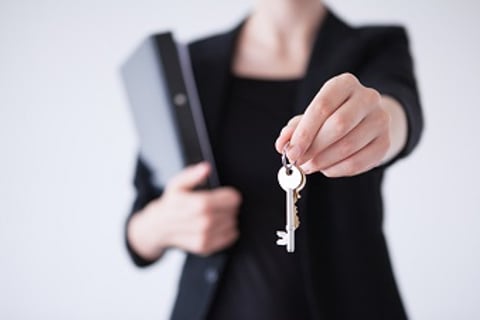 Landlords in Ontario don't have it easy. The Landlord Tenant Board (LTB), the judicial body that adjudicates disputes between landlords and their tenants, does not have the manpower to deal with the number of cases it has on the docket in a timely manner, according to a report from Social Justice Tribunals Ontario that was cited by The Globe and Mail. As a result of the staffing shortages, the average wait time for a hearing was 40.5 days between May 28 and October 28 of this year, which puts pressure on landlords that are unable to evict tenants who are not paying their rent – this at the same time as landlords face other financial pressures.
"Landlords run on tight margins. After they collect the rents, they have to pay for their mortgage on the property, insurance, utilities, taxes, and all upkeep and maintenance of the property. After the expenses, there may not be a lot left over and especially nothing extra for legal costs," said Katherine Ferrante, vice president of sales and business development at ARAG Canada, revealing the benefits of ARAG's Landlord Legal Solutions for these business owners, who can encounter legal issues throughout the course of their work.
"Property damage, nuisance and trespass are other issues that keep landlords up at night. If they have a dispute relating to their property, contents and/or fixtures and fittings, they may have a claim. An example may be trespass of their property – the landlord has clearly assigned designated spots for each tenant, however a neighbouring retailer regularly encourages their clients to use the private spots when their lot is full. This causes inconvenience for not only the landlord, but for their tenant who will be quick to complain. With our policy, the landlord may now contact ARAG to open a claim and have their assigned lawyer put forward an injunction to the retail owner."
Under the ARAG Landlord Legal Solutions policy, the landlord would, first and foremost, have access to unlimited telephone legal advice for any legal question, which allows landlords to be proactive rather than reactive and have the opportunity to deal with situations before they become a claim - traditional insurance policies only react following the occurrence of a claim, explained Ferrante. Expenses covered under a claim would be all lawyers costs, approved out-of-pocket, disbursements, medical reports, expert witness report/costs, court costs, and should it be required by the court, adverse costs. ARAG will not, however, pay for penalties, fines, settlements, and punitive damages, among other expenses.
For the common issue of a tenant defaulting on their rent payments, landlords can also rely on the legal expense insurance policy for help. ARAG will work with the landlord to recover rent arrears, and take action to pursue their legal right to recover rental income due under a tenancy agreement for their property. At the point that a landlord has exhausted measures to receive rent payments, they can contact ARAG to submit a claim.
"As per the Landlord Legal Solutions policy, we will then apply for an Order of Possession or other equivalent provincial or territorial legal order against the tenant to obtain repossession of the landlord's property," said Ferrante. "If the tenant does not leave following the granting of an Order of Possession, we will obtain a writ of Possession from the Supreme Court or other provincial or territorial higher court to force eviction."
Contract disputes cover can likewise be included as an optional extra under the landlord-specific policy, if a dispute comes up following an agreement to buy goods and services – such as the renovation of a unit – for the benefit of the property. If during the course of the renovations the landlord determines that the work is subpar and asks the contractor to stop, the renovation company may take action against the landlord by demanding payment for the completed work and placing a lien on the property until the payment is received. ARAG would appoint a lawyer and the landlord would have their legal costs covered by the ARAG policy.
The ARAG Landlord Legal Solutions policy is only available on residential properties – this cover is not offered to landlords of commercial properties, noted Ferrante. It's available for landlords with fewer than six properties that carry only a personal lines insurance policy, and those who own single residence/rental condo units, multi-residence and apartment complexes.