The ARAG Group appoints another female CEO | Insurance Business Canada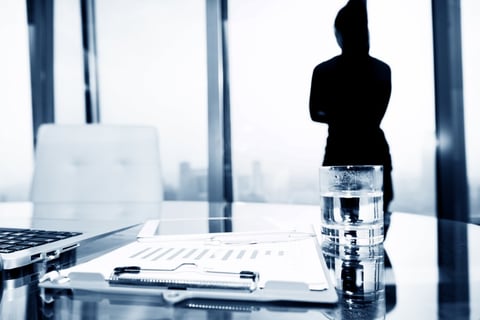 ARAG has opened for business in Australia under the leadership of another female CEO this month. Jo-Anne MacDonald looks at the progress in women's representation at the top level of business and how ARAG is ahead of the curve.
Having already announced the acquisition of a competitor's business to enter the Irish legal expense insurance market this year, ARAG has just launched a new venture in Australia, which will bring the total number of countries in which we operate to 19.
Based in Sydney, the new company is an MGA that has been launched in partnership with HDI Global Specialty SE – Australia, which will underwrite ARAG's legal expense insurance products there. Although in Ireland there is already a flourishing and relatively mature market for legal protection products, the same is not true for Australia. ARAG is the first of the major European legal expense insurance specialists to launch in the country and is therefore taking an industry-leading position with their new operation.
I'm especially pleased that ARAG has selected another woman for a top job in our organization, with the appointment of Antoinette von Wendt as CEO of the new business. Although I have not personally worked with Ms. Von Wendt, I can sympathize with how much work and dedication she is putting in for this launch from my own experience as CEO in Canada. I have much confidence that Ms. Von Wendt will be successful in making ARAG as familiar and well-respected as it is in other regions, around the globe.
I have spoken before about the growing role that women are playing at the most senior level in the insurance industry, most recently at the Women in Insurance conference in Toronto in May. It is great to be part of an organization that is taking a lead on this issue.
Around 30% of the CEO roles in ARAG companies around the world are held by women, which may still be some way short of absolute parity, but it is much better than comparable statistics for the largest companies in the insurance industry.
In Australia, the disparity between male and female CEO's is much larger than our current leadership proportions at ARAG, with only 7% of CEO's in the top 200 companies and more generally 16.8% of companies with 100+ employees being female.
The EU falls slightly behind these figures, and here in Canada generally, fewer than 5% of the 250 or so CEO positions in the S&P/TSX Composite index are held by women.
Clearly we still have some way to go before women are fairly represented at the top of companies both here in Canada and elsewhere in the world, but we can be confident in the outlook at overall trends seem to be moving in the right direction.
Jo-Anne MacDonald is CEO at ARAG Services Corporation and can be reached at [email protected]