Troublesome tenants can cause sticky legal issues for landlords | Insurance Business Canada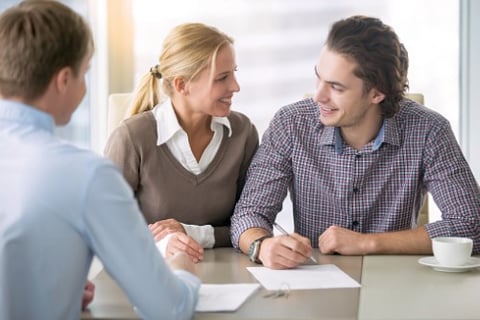 With September around the corner, many landlords might be welcoming new renters into their units. While the hope is to secure a tenant that won't cause damage to the property and will pay their rent on time, that's not always the case. Dealing with these challenges can open landlords up to expensive legal issues, such as recovering rent arrears and evicting problematic tenants.
In fact, during the course of their business dealings, landlords can be hit with a variety of legal expenses.
"Legal expenses can be incurred in pursuing a repossession order, pursuing compensation following damage caused by the tenant to the rental unit, pursuing compensation following non-payment of rent by the tenant, and defending a criminal prosecution related to the letting of the rental unit," explained Graham Martin, AVP of underwriting at ARAG.
The burdens that weigh on landlords, should they have to go it alone when overcoming these obstacles, are primarily financial and can include missed rental income, in addition to dealing with the cost of repairs to a rental unit.
With those challenges in mind, legal expense insurance (LEI) is a useful tool to protect landlords against costly legal bills while helping them to resolve legal issues.
"Legal expense insurance helps to remove troublesome tenants so they can re-let the unit with a better quality tenant," said Martin. "LEI also minimizes the impact of missed rental income, and mitigates the level of punishment in criminal cases, with the ultimate aim being to obtain an acquittal or at least to reduce the size of the fine or custodial sentence."
With awareness of LEI and its many benefits limited among landlords, brokers have their work cut out for them to let their clients know about the available offerings in the marketplace, such as ARAG's Landlord Legal Solutions. This product can help landlords with repossessing their property if a tenant ignores reminders about their payments, and recovering rent arrears.
Read more: Why legal expense insurance is a lead-in product for brokers, not an add-on
"Subject to fairly stringent criteria, we can also reimburse the missed rent itself while we are trying to repossess the rental unit for the landlord," said Martin, adding that ARAG's target route to market is by adding on the landlord-specific LEI to a landlord's building insurance policy. "Alternatively, we can consider affinity groups, such as landlord associations."
Let us carry the burden, so you can live your life.