Why legal expense insurance is a lead-in product for brokers, not an add-on | Insurance Business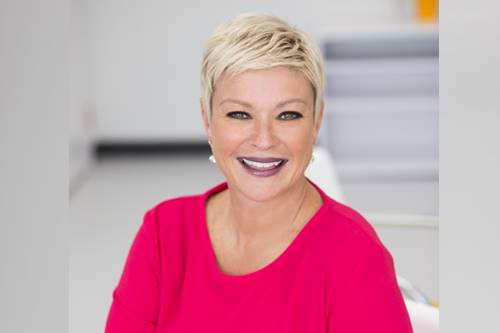 Creating buzz around an insurance product that's relatively new in the Canadian marketplace means getting the message about its value out to brokers and consumers year-round. For the past 12 months, the team at ARAG in Canada has been spreading the word about legal expense insurance (LEI), and the benefits it can bring to small and medium-sized businesses, families, as well as brokers who want to differentiate themselves in a competitive market.
Read more: Why legal expense insurance aligns with the values of socially responsible brokers
"We have put a lot of effort into building the awareness of ARAG and our product over the last year, and that will continue for the years to come," said Jo-Anne MacDonald (pictured), CEO at ARAG. "The strategy around that was to start to slowly build our partnerships with some key brokers, MGAs, mutuals and so on, and we did a lot of work around that. We married it up with all the social media that we've done and speaking engagements, going to dinners, receptions and chamber events in order to build awareness, and much of that work is coming to fruition."
With Q1 in 2019 wrapped up, ARAG has had a busy start to the year. Not only has the company seen a lot of activity from establishing new partnerships and getting more business on the books with current partners, but insurance professionals are now also getting in touch with ARAG about legal expense insurance, proving that awareness is growing.
"We're starting to see partners reaching out to us, as opposed to us consistently reaching out to them," explained MacDonald. "We're seeing more of the push-pull that's happening, and I think that has a lot to do with how much we are out there in our marketplace, talking to various audiences around who we are and what we do."
In fact over the past few weeks, a few large brokerages have reached out to ARAG, which MacDonald says is a key indicator that the legal expense insurer is doing something right. She added, "We have worked on a number of larger deals over the course of late last year and into this year that are coming to fruition, so all that hard work is starting to pay off."
Another key success for ARAG from the past year was getting licensed in Quebec, which allowed the company to take advantage of exciting opportunities in the province, while capitalizing on ARAG's regional sales manager Nancy Babeu's connections and vast experience.
Brokers, too, are getting on board with legal expense insurance as ARAG lets the market know that LEI can be a real differentiator for them.
"We're starting to see more awareness about the product generally in the broker space. It doesn't necessarily mean that brokers still don't have questions about how to position [LEI], but we are absolutely talking to all of our brokers and MGAs around [the fact that] this is not an add-on," MacDonald told Insurance Business. "This is a lead-in product, so we're really changing the language around this legal expense insurance product [and how it] provides access to justice for anyone, no matter their financial standing."
Read more: Businesses sensitive to legal issues can find refuge in legal expense insurance
Legal expense insurance helps brokers diversify their offerings to keep their current clients happy, and attract new ones.
"We're not just talking about coverages, limits, and terms. We're really talking about legal woes that small and medium-sized commercial clients, or on our family product, families, face each and every day and how we can help them through that process," said MacDonald. "It's been really exciting to talk to 'insurance type people' about this insurance product, but [also] to talk about language that's far different than what they're used to talking to their client about over and over again."
Let us carry the burden, so you can live your life.